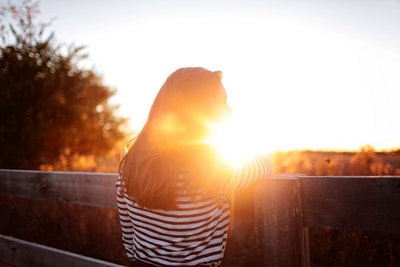 You may feel confused and afraid about an unexpected pregnancy, and it's understandable that you may feel unsure about your pregnancy options. Planning out how you plan to proceed with an unexpected pregnancy can feel like a big decision, but if you feel parenting and abortion are not right for you, that is perfectly okay. You do have a third option, and research, as well as taking the time to contemplate all of your choices, may help you determine whether or not adoption is the pregnancy plan you want to move forward with.
Are you worried about making a plan for your unexpected pregnancy? With six centers throughout DuPage County, Avenue Women's Center understands the importance of accessing information about all of your pregnancy options. Whether you are considering parenting, abortion, or adoption, Avenue is here to support you. Contact us for a free pregnancy consultation today!
An Alternative to Parenting and Abortion
Though it's a common phrase, there is a misconception that adoption is a process that involves "giving up your child." Quite the contrary, adoption is a brave decision, and you have no reason to feel shame for choosing the option that feels right for you. Know that there are no requirements for making an adoption plan, as any individual who feels adoption is their best choice is eligible to do so.
Looking Into Adoption
Adoption is not a process you must go through alone, as an adoption specialist can provide you with information and help you with formulating an adoption plan. There is also no cost to form a plan for adoption, and some agencies may cover your living expenses to assist with any pregnancy-related needs. Adoption plans are customizable, and if you'd like, you can decide who your child's adoptive parents will be. Once you've found the couple feels right, going through with the adoption does not mean you'll never see your child again. If you still wish to maintain a relationship with your child, an open adoption plan may be a good fit for you.
If working with a licensed adoption agency, the adoptive family you choose will also have been carefully pre-screened, and it can be comforting to know that your child is being raised in a safe environment by a couple who remain committed to the adoption. While no one can force you into a pregnancy decision, some pregnant women feel comforted knowing that parenting and abortion are not their only options.
If you don't want to choose abortion or adoption, or perhaps you're still considering your pregnancy options, Avenue Women's Center is here to help. We understand each woman's situation is unique, and our services are geared towards providing you with confidential care and support. Our expert client advocates can offer you information about each of your pregnancy options, including adoption, as well as a free consultation through a nonjudgmental environment. Schedule your free appointment with us today!
---
References:
American Adoptions. How to Put a Baby Up for Adoption. Retrieved from: https://www.americanadoptions.com/pregnant/adoption_process
Adoption Center. Types of Adoption. Retrieved from: http://www.adopt.org/types-adoptions
The information provided here is general in nature.  It is not a substitute for a consultation with a medical professional. Before any medical procedure, it is imperative that you discuss your personal medical history, risks, and concerns with your doctor. If you have questions during or after a procedure, your doctor should be immediately contacted. Avenue Women's Center is not an emergency center.  If you are experiencing severe symptoms, such as bleeding and/or pain, seek immediate medical attention.  Contact your physician, go to an emergency room, or call 911.