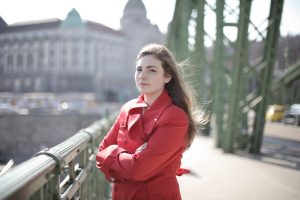 Life tends to end up far more complicated than we could have ever dreamed or planned. Oftentimes our well-laid-out plans go awry and our life might feel messier than ever. Perhaps you find yourself unexpectedly pregnant, but that's not all. You're pregnant by a different man than the father of your first child. Whatever the situation you find yourself in, you might be distressed at the thought of having kids with two fathers. So, what do you do from here?
Are you at a crossroads in your pregnancy decision? Maybe you don't know what to do because you don't want to have kids with two fathers. You don't have to face this alone. Avenue Women's Center is a first-step pregnancy clinic with six locations across DuPage County. We're equipped to provide you with resources and limited medical care as well as help you process through the situation you're in.
Contact us today to set up your first steps!
Moving Forward With a Pregnancy Decision
Maybe you already have some ideas about which direction to go with this pregnancy, but it can be helpful to take some time to make sure you're thinking through all of your options.
Finding Support
You know the situation you're in better than anybody else, but who do you trust that you can go to and process with? Having a friend or family member who can listen to you, offer suggestions, or help you problem-solve can bring a fresh perspective to your circumstances.
Discussing Your Pregnancy With Those Involved
Have you discussed your pregnancy with those who are involved? If your first child is older it could be a consideration to share the news with them, with discretion. Or, if the first father or second father is in the picture, have you talked with them? If you're worried about what any of them might say, it could be helpful to have this conversation with a mediator such as a licensed counselor or a pregnancy consultant.
Realigning With Your Values and Goals
Making sure you take time to reconnect with yourself is usually important when going through an uncertain situation. It can be helpful to remind yourself of your life values and goals. You might ask yourself how your pregnancy options line up with your values and goals, or how they miss the mark. How can you make a decision that aligns with your beliefs, ideals, and plans for the future? Considering all angles of abortion, adoption, and parenting is crucial at this time.
Adoption as an Option
If you are turned off of abortion, but you also don't want to parent, have you considered adoption? Looking into adoption as a possibility may be a good option for you.
The most important thing for you to remember is that you don't have to figure this out alone. Finding support can be one of the most beneficial pieces to this process!
Let us walk with you as you process your decisions. We'd love to equip you with information, resources, and a helping hand to move forward courageously.
Our caring pregnancy consultants can help you filter through your pregnancy options of abortion, adoption, and parenting and how each choice relates to your situation, values, and goals. Our office is a judgment-free zone where you can express yourself and ask the questions you need to. We can also serve as a mediator for any potential conversations you might want to have with a partner about your pregnancy. We want to empower you to be brave!
Schedule a consultation with us today!
The information provided here is general in nature.  It is not a substitute for a consultation with a medical professional. Before any medical procedure, it is imperative that you discuss your personal medical history, risks, and concerns with your doctor. If you have questions during or after a procedure, your doctor should be immediately contacted. Avenue Women's Center is not an emergency center.  If you are experiencing severe symptoms, such as bleeding and/or pain, seek immediate medical attention.  Contact your physician, go to an emergency room, or call 911.