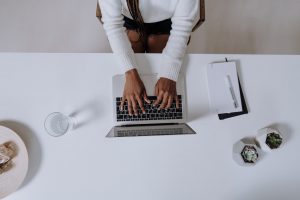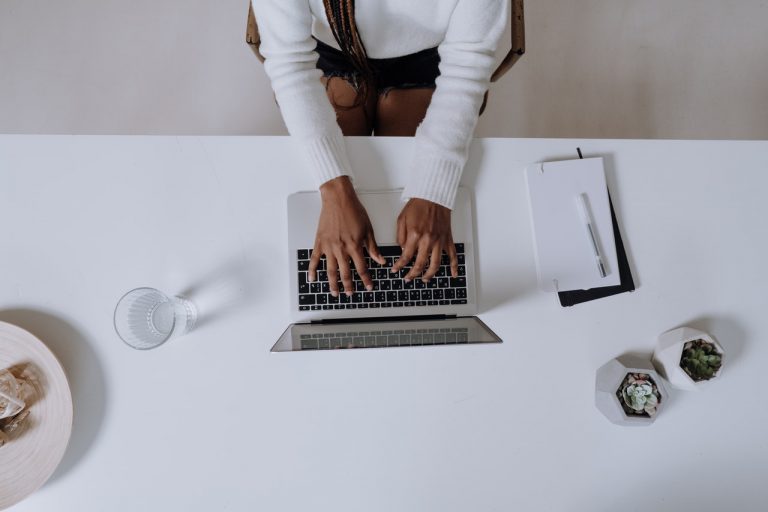 A recent positive pregnancy test might have caused you to feel stressed. An unexpected pregnancy can be an overwhelming situation for many women. In your case, you may feel your age has left you unprepared for one. Several circumstances may also have you worried about being pregnant. Do you have children that are already grown? Are there risks associated with being pregnant at this age? How does your partner feel about the pregnancy? These are understandable concerns. As you figure out your next steps, it can be helpful to know where you can receive support along the way. Where do you turn if you feel too old to be pregnant?
Learning about an unexpected pregnancy later in life can understandably lead to anxieties. If you're feeling too old to face an unexpected pregnancy, Avenue is here for you. Avenue Women's Center can help you find answers to your questions as you contemplate your options. Within a nonjudgmental environment, our expert pregnancy consultants will counsel you through your choices. We'll supply you with reliable information about abortion, adoption, and parenting. We can even help you connect with outside resources.
Contact us today to schedule a free consultation with our caring staff!
Are There Any Medical Risks Associated With Being Pregnant at an Older Age?
Understanding potential health risks can be a crucial first step. Consult a healthcare provider to learn more before making a decision. Whether you plan to choose abortion, adoption, or parenting, your well-being is important.
An unexpected pregnancy at an older age may carry the risk of:
Miscarriage
High Blood Pressure
Down Syndrome
Gestational Diabetes
Preeclampsia
Birth Complications
A doctor can alert you to these complications and give you advice about how to proceed.
What Are My Options If I'm Pregnant at an Advanced Maternal Age?  
An unexpected pregnancy in your 40s or 50s is rare, but not impossible. Menopause is considered to be the stopping point for a woman's menstrual cycle. But some women become pregnant during the perimenopause stage – when their cycles become longer and less regular. Pregnancy is typically still possible if your body is continuing to produce eggs.
Before doing anything else, it can be important to consider your options. You may already be aware of your three potential paths – abortion, adoption, and parenting. But finding the right decision for yourself can take time. You may need to evaluate your personal circumstances to figure out the best way to move forward.
Abortion:
Some women who become pregnant when they're older may feel uncertain about continuing the pregnancy. You may be concerned about being there for the kids you already have. It's possible the pregnancy also raised concerns about finances and your current living conditions. Alternatively, you might not have planned on ever becoming pregnant.
If you're considering abortion, it can be helpful to locate resources to guide you through this process. Learning more about available abortion procedures and your state's abortion laws are helpful steps.
You may also want to schedule an ultrasound exam with your doctor or pregnancy consultant prior to having an abortion. This can provide you with valuable information about your pregnancy. An ultrasound can alert you to potential complications. It can also tell you the pregnancy's gestational age. Knowing this information ahead of time can give you a better idea of how to formulate a plan.
Parenting:
If you already have children at home, you likely understand the responsibilities of parenting. Have you and your partner discussed the pregnancy? What worries might the two of you have? How can your previous parenting experience help you navigate through your current circumstances?
If you have never been pregnant before, then it can be helpful to locate support. Are there any friends or relatives who are parents – can they give you advice? Have you researched community resources? Or have you spoken with a trusted professional – such as a counselor, a spiritual leader, or a pregnancy consultant?
Parenting at an older age can come with unique challenges. But being aware of where you can find help can reduce some of the stresses tied to your circumstances.
Adoption:
You may be wondering if it's possible to pursue adoption. Contrary to popular belief, many women who choose adoption are not teenagers. Most women are older and already raising children at home. An adoption specialist can guide you through the adoption process. You can learn more about the different types of adoption – open, semi-open, or closed. Typically, you are put in charge of an adoption decision. You are usually able to choose the adoptive parents. You can also decide what level of communication you want to have with the adoptive parents post-adoption.
Understandably, there may be concerns about whether or not adoption is right for you. Professional resources can work with you to help you see if this is the best fit for you.
Are you worried about being too old to face an unexpected pregnancy? Avenue Women's Center understands each woman's situation is unique. Receive free services and support at any of our six DuPage County centers. During your appointment, we'll walk you through the steps of choosing abortion, adoption, or parenting. We can even provide you with a free, limited ultrasound exam. We want you to have all the information you need to make a decision.
Reach out today to partner with our staff during your unexpected pregnancy!
_______________ 
References:
Reviewed by Patricia Kuenzi, APN-CNP, MSN, ANP, PNP.
The information provided here is general in nature.  It is not a substitute for a consultation with a medical professional. Before any medical procedure, it is imperative that you discuss your personal medical history, risks, and concerns with your doctor. If you have questions during or after a procedure, your doctor should be immediately contacted. Avenue Women's Center is not an emergency center.  If you are experiencing severe symptoms, such as bleeding and/or pain, seek immediate medical attention.  Contact your physician, go to an emergency room, or call 911.