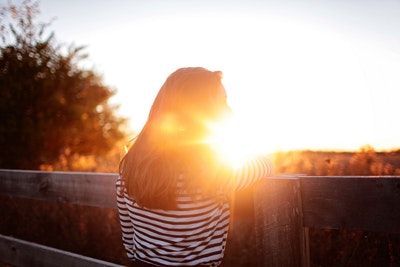 The news of an unexpected pregnancy hits some women with a jolt of emotions—shock, fear, anger, frustration, confusion and more. For others, they may feel numb or indifferent. If you feel indifferent about your pregnancy, you are not alone. While postpartum depression is often discussed, antenatal depression, which can affect women during pregnancy, may be less familiar. Know that this is not a condition you've brought on yourself, nor should you be expected to instantly snap out of it. Recovery takes time, and especially if the pregnancy is unexpected, seeking healthy avenues of support may offer healing.
If you feel indifferent about your pregnancy, Avenue Women's Center can help. Our compassionate staff has assisted a variety of women by providing them with free, confidential care. By meeting with a caring pregnancy consultant who will listen to your needs and offer support, you can receive accurate information about all of your pregnancy options. Contact us today at one of our centers in Darien, Elmhurst, Glen Ellyn / Lombard, Naperville, West Chicago, and Wood Dale, Illinois to schedule an appointment.
Is My Indifference a Sign of Antenatal Depression?
Feelings of indifference can arise for various reasons. It's important to take time to consider the factors that may be influencing your feelings. Is this just a temporary "blah" or indifferent feeling, or are you facing antenatal depression?
Are your feelings influenced by circumstances surrounding the pregnancy? Perhaps it was unexpected and you are having a hard time coping with the news.
Does the indifference lead to negative feelings? Are you struggling to be motivated to get out of bed or engage in your typical daily activities?
Is the indifference limited to your pregnancy or is it an overall feeling that applies to other areas of your life?
(If you think you may be experiencing depression in any form, contact a health professional right away.)
Do Other Women Feel Indifferent?
You're not alone in your potential feelings of antenatal depression, as between 14 and 23 percent of women struggle with symptoms of depression while pregnant. If the pregnancy is unexpected, it's normal to feel a little nervous. One way of coping with the change may be experience denial or to feel indifferent. While it's possible you've thought to yourself "I can't be pregnant right now," or "I need to make a pregnancy decision fast," ask yourself this: are these thoughts my own? Or are they impacted by my feelings of indifference or antenatal depression?
Depression may not only make us anxious, but also indifferent towards things, even life-changing occurrences such as pregnancy. Before decisions are made about an unexpected pregnancy, it's helpful to explore how you truly feel. Taking the time to talk with a friend, a counselor, or a pregnancy consultant can help you to know you're cared for, and that support is available to you. Allowing yourself time to think and share your emotions with another may help you see more clearly which pregnancy option may align with your needs.
Facing Indifference: What Are My Next Steps?
An unexpected pregnancy can be an emotional journey, but this is not a path that must be ventured alone. Your personal health and well-being matter, and you may benefit more from a pregnancy decision that was made when you felt ready to make a choice. Depression can make decision-making a challenge, but having a comforting hand slip into yours during what may be a low point may lead you to an uplifting end to your journey.
Avenue Women's Center is here to offer assistance through an unexpected pregnancy. Our offices provide a safe, nonjudgmental location for you to share your individual concerns or feelings of indifference with a client advocate as you contemplate your unexpected pregnancy options. Your care is crucial to us, and our services are geared towards addressing your pregnancy-related issues with compassionate support. Contact us today!
---
Reference:
The American College of Obstetricians and Gynecologists. Depression and Postpartum Depression: Resource Overview. Retrieved from: https://www.acog.org/Womens-Health/Depression-and-Postpartum-Depression?IsMobileSet=fals
Reviewed by Patricia Kuenzi, APN-CNP, MSN, ANP, PNP.
The information provided here is general in nature.  It is not a substitute for a consultation with a medical professional. Before any medical procedure, it is imperative that you discuss your personal medical history, risks, and concerns with your doctor. If you have questions during or after a procedure, your doctor should be immediately contacted. Avenue Women's Center is not an emergency center.  If you are experiencing severe symptoms, such as bleeding and/or pain, seek immediate medical attention.  Contact your physician, go to an emergency room, or call 911.