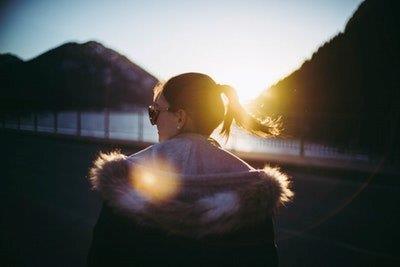 Getting curved is part of life. People meet, things happen, sometimes they work out, sometimes you get the curve. Sometimes that guy you've been talking to keeps needing to "work late" or maybe he just changes the subject when you want to talk about if you're dating or hanging out. Most of the time you can move on. But what if your period is late?
Avenue Women's Center offers free medical-grade pregnancy tests and confidential, nonjudgmental help to anyone who thinks they might be pregnant. We have four (soon to be five!) convenient offices in the Chicagoland area where you can meet with a pregnancy options expert—please reach out today to see how we can help you!
If your period is late, don't freak out. (I know, easier said than done.) Things like stress, travel, and illness can sometimes contribute to a late period, even for women who usually have pretty regular periods. The best way to know if you might be pregnant is to take a test—and if you're late for your period, you can get an accurate test result at Avenue Women's Center. All of our DuPage County locations offer free medical-grade tests and free, private consultations.
Why a consultation? Well, we're not a big-box store or a corporation. We're a local nonprofit agency, here to serve Chicagoland women, and our goal isn't just for you to read a result as "yes, I have a positive test" or "no, this test is negative" and be sent on your way with all your questions still unanswered. Most of the women who come in for a pregnancy test have other questions, like:
"If I'm not pregnant, what do I do about determining why my period hasn't come?"
"OK, I'm pregnant, can I get an abortion?"
"The test is positive, can I get medical insurance?"
And if your guy has been curving you, maybe you have questions like:
"Should I talk to him about this?
"Does he need to know if I'm looking at different options?"
"So when exactly did I get pregnant?"
The caring pregnancy consultants at Avenue Women's Center can help with these questions and more. Avenue Women's Center has been around for over 35 years, helping women figure out their best plan—including women who are married, single, engaged, "it's complicated," mid-divorce, in open relationships, just broke up, just started dating…or getting curved. Whatever your situation, you can be sure you will be welcomed here with sensitivity, care, and respect.
We want to make it easy for you to connect directly with a pregnancy options expert. During office hours, you can reach a staff member by phone, text, email, or live chat. After office hours, each of those contact options provides an opportunity to leave a confidential message, and we will respond to you promptly when our offices re-open. When you connect with us, we will seek to understand your unique situation and discuss how we can best help you. Please contact us today—we would be honored to serve you.
The information provided here is general in nature.  It is not a substitute for a consultation with a medical professional. Before any medical procedure, it is imperative that you discuss your personal medical history, risks, and concerns with your doctor. If you have questions during or after a procedure, your doctor should be immediately contacted. Avenue Women's Center is not an emergency center.  If you are experiencing severe symptoms, such as bleeding and/or pain, seek immediate medical attention.  Contact your physician, go to an emergency room, or call 911.