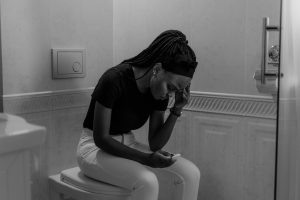 Feeling the symptoms of pregnancy can be confusing, exciting, or completely unexpected. The range of emotions you could be going through are countless. Maybe you stocked up on pregnancy tests and took one after another, yielding some complicated results. What happens when you receive one positive result out of even more negatives? Figuring out where to go and what to do with this confusing news can be difficult.
Luckily, you're not alone. Avenue Women's Center is here to help. We offer confidential and free medical-grade pregnancy tests so you can get peace of mind. With accurate results just ten days after conception, we can help you figure out what your next steps could be.
Get connected with us to schedule your free pregnancy test right away!
Confirming Your Pregnancy
One of the best ways to determine whether you're pregnant or not is to confirm your pregnancy at a doctor's office, with an OBGYN appointment, or through a medical-grade test like those offered at Avenue. These results should be accurate and trustworthy, but there are other methods of testing as well!
Blood Tests
While at-home tests can be a bit confusing sometimes, having a blood test done can be a great way to put your mind at ease. These tests can be more accurate and administered sooner than an at-home test. There are two types:
Quantitative: measures the exact amount of hCG in your blood to determine pregnancy.
Qualitative: measures whether or not hCG is present in any capacity. Not as accurate as a quantitative test.
Ultrasound
If you've had your pregnancy confirmed, a great step in the right direction is to gather more information about your personal health. One of the best ways to do this is to have an ultrasound exam done. Avenue Women's Center provides private, free, limited ultrasounds for those who qualify.
Processing This News
As you continue on this journey, you may want to process everything you've discovered or recently learned. Finding out you're pregnant can be shocking news, especially if unexpected. Dealing with confusing results or difficult news by yourself can be stressful. It can be helpful to find somebody close who you trust with this news. Hopefully, this person can give you the time and space to listen without judgment and can support you as you move forward! If you feel like you don't have many people you can process or share your concerns with, a counselor, doctor, or faith leader can be a great place to start. Our pregnancy consultants at Avenue are also compassionate experts who would love to sit down with you and listen to your story. We believe no woman should have to experience an unexpected pregnancy alone.
Get on the path to confirming your pregnancy today! We look forward to partnering with you during this time of your life and helping to make the road a bit smoother. We can't wait to support you and offer you the services you need for your next steps.  
Call, chat, email, or text us today to get started at the location closest to you!
_______________ 
Reference:
The information provided here is general in nature.  It is not a substitute for a consultation with a medical professional. Before any medical procedure, it is imperative that you discuss your personal medical history, risks, and concerns with your doctor. If you have questions during or after a procedure, your doctor should be immediately contacted. Avenue Women's Center is not an emergency center.  If you are experiencing severe symptoms, such as bleeding and/or pain, seek immediate medical attention.  Contact your physician, go to an emergency room, or call 911.