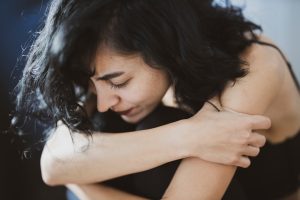 Having a chronic illness can sometimes put a damper on life. It might make partaking in other activities more difficult or exhausting. Sometimes there are days that are far worse than others. Maybe you are somebody who has chronic depression. And on top of that daily battle, you're now facing an unexpected pregnancy. As your depression feels like it's looming, you might not be able to even think about parenting. So, what do you do from here?
Are you facing an unexpected pregnancy and chronic depression? The possibility of parenting can seem overwhelming. You don't have to figure this out by yourself. If you have questions about your pregnancy decisions or how to balance parenting with other responsibilities, Avenue Women's Center is here for you. Our caring and expert pregnancy consultants can sit with you and offer a nonjudgmental space to talk through your options, information, and resources.
Schedule a consultation at one of our six DuPage County locations today!
When Life Is Already Difficult
Chronic depression can make seemingly easy tasks in life much harder to accomplish. Sometimes just making food, going to work, or calling a friend can feel exhausting. Finding these things exhausting can make the idea of parenting seem distressing. When it seems almost impossible to care for yourself, how can you be healthy during pregnancy or be a good parent?
Processing Your Pregnancy Options
At this point, it's possible you're considering your other pregnancy options such as abortion or adoption. Parenting might feel like too much and you might be wondering if there's a different path you could take. It's crucial that, as you move forward, you find out the latest and most accurate information about each of your options.
Doing this research and thinking over facts and info can be exhausting while dealing with depression. You may find it helpful to have a trusted friend or family member discuss these things with you and a healthcare professional. A pregnancy consultant is also a good option for discussing your options in an unpressured, safe place. It's also important to have the support of a licensed therapist and to keep them informed of your situation.
If chronic depression ever leads to thoughts of self-harm, call 911 or the Suicide Prevention Hotline right away – 800-273-8255.
Finding Support Is Essential
Just like it's vital to have trusted support during depression, it's beneficial, too, during pregnancy. Especially if you know a pregnancy, regardless of what choice you make, will be difficult while living with chronic depression. Having people around you who can help will help ease your load.
Take Small Steps Forward
It may feel easy to be overwhelmed by everything ahead of you on this path. But breaking up your to-do list into small tasks can be helpful. Focusing on one thing at a time can be better than focusing on the big picture right away. Some practical steps that include caring for yourself but also gathering information and resources for your pregnancy include:
Care for your needs. Eat a snack. Drink a glass of water. Take a shower.
Confirm your pregnancy with a medical-grade pregnancy test.
Call a friend or family member and chat for a bit.
Schedule a consult with your therapist or licensed counselor.
Get an ultrasound exam to determine the health of your pregnancy and the likelihood that it will continue on its own.
Take time to focus on a hobby or relax.
Ask Yourself Difficult Questions
At the end of the day, you face a decision. You don't have to decide at the end of today or tomorrow, but you will have to make a choice at some point. If you're worried about parenting while living with chronic depression, you may ask yourself questions such as these:
Can I get help for my depression to help me function easier in daily life?
Do I have a trusted community, or can I find one to help me with parenting?
Is it possible dealing with depression can help me be a better parent? Am I more understanding or empathetic to others because of what I've gone through?
Which pregnancy decision matches up the best with my values?
Dealing with chronic depression and an unexpected pregnancy isn't easy. You may be struggling with which path to take, but remember that no matter what you choose there will be difficulties. However, you should never feel like you face any of this alone. Let us be part of your support network moving forward. We're here for you no matter what.  
Reach out today to connect with us!
The information provided here is general in nature.  It is not a substitute for a consultation with a medical professional. Before any medical procedure, it is imperative that you discuss your personal medical history, risks, and concerns with your doctor. If you have questions during or after a procedure, your doctor should be immediately contacted. Avenue Women's Center is not an emergency center.  If you are experiencing severe symptoms, such as bleeding and/or pain, seek immediate medical attention.  Contact your physician, go to an emergency room, or call 911.