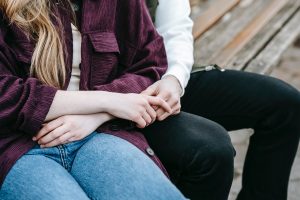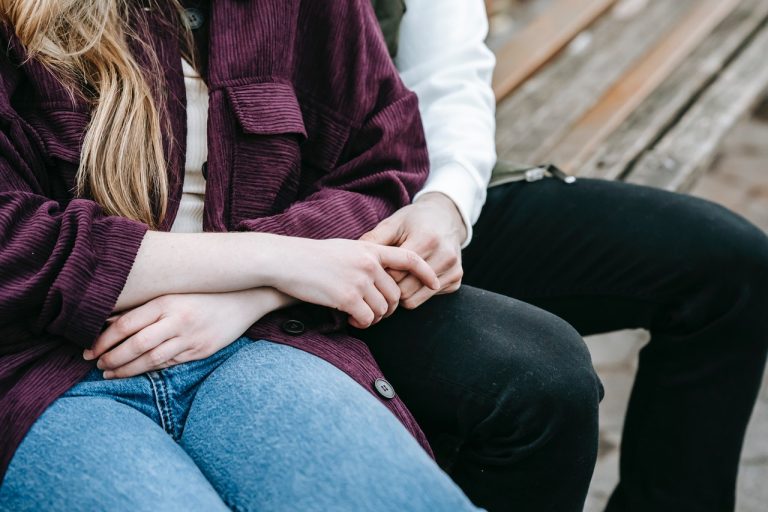 Though we may try to hide it, there tends to be a part of us that cares about what our family members think about us. Some levels of self-reflection can be healthy. But it can become a negative thing if we attach our sense of worth to the expectations other people have for us. When you discovered that you were pregnant, you may have experienced a wide variety of emotions, such as shock, panic, and confusion. As you considered what to do next, you might have remembered your parents' opinion of your partner. This knowledge may be playing a part in your thoughts about your decision. With so many questions weighing on your mind about what you should do and how your parents may respond, where can you go for help?
If you're considering abortion because of a lack of support from your parents, you're not alone. Avenue Women's Center has assisted women throughout a wide variety of situations. Our services are geared toward addressing your unique needs. During your appointment, we'll privately discuss all of your options, ensuring you have accurate information in order to make a decision. We can help you feel equipped in making a decision you feel confident in, as well as having a conversation with your parents regarding your pregnancy. All services are free and confidential.
Call, chat, email, or text us to start speaking with our expert staff today!
How Will My Parents Respond to the News?
It's possible that your partner and your parents got off to a bit of a shaky start when they first met each other. Perhaps your family has been open with you about their dislike of your partner, or maybe you can sense a bit of hostility. No matter the reason for the strained relationship your boyfriend has with your parents, this can make your situation difficult.
The way a woman's parents react to news about an unexpected pregnancy tends to vary. Your parents' response may be influenced by their personal beliefs and the connection you have with them. If you decide to talk with your parents about your situation, then you may want to be mindful of choosing the right time and place to do it. This means you may want to wait until you're sure you have their complete attention, and you're certain their thoughts are not preoccupied with something else.
Before you tell your parents, it's recommended you make a plan ahead of time so you can have an idea of how you may want to approach them.
What Are the Reasons Why My Parents Dislike My Boyfriend?
Do my parents dislike my boyfriend because of something he said to them, behavior they perceived to be inappropriate, or the way he treats me? It's okay if you do not know why the tension exists. But knowing where your parents' feelings about your partner may come from can be an important bit of information. If it stems from a bad first impression or a misunderstanding, then it may be possible to achieve conflict resolution. Or does it go a little deeper? Is there a certain way that he acts that maybe your parents are not comfortable with? It can be overwhelming if you feel as if you have to play mediator between your partner and your parents. Instead of taking on this task alone, you may want to consider bringing in a professional resource who can monitor discussion between all of you and help move you toward a resolution.
Should My Partner Be There? 
Depending on the intensity of emotions your family feels toward your partner, you may want to be careful about him being present when you break the news. If your parents have very strong feelings about your partner, having him there may lead to conflict. You can always arrange for a time where you, your partner, and your parents can meet to brainstorm a plan of action. But it may be best to allow the moment where your parents learn about the pregnancy to be between just you and them. Since this can be an emotional moment, giving yourself space to have this talk with your parents can help the conversation remain focused on you, and what it is you may need.
What if I'm Thinking About Abortion Because My Parents Don't Like My Boyfriend?
Abortion might have crossed your mind as a potential solution to your circumstances. You may have doubts about being able to continue the pregnancy if your parents and your boyfriend do not get along. As with any of your three options, the satisfaction you feel afterward often depends on how well your decision matches your specific needs. If you choose to have an abortion because your parents do not like your boyfriend, will this align with your personal feelings about being pregnant? To determine what it is you truly want, you may want to speak with a counselor or a pregnancy consultant before you commit to one set path.
Schedule an Appointment
If there's tension between your parents and your partner, then you may be worried about how your family will react to the news. Avenue Women's Center is here to help by providing you with valuable resources at no cost. In addition to meeting with you for a private consultation about abortion, adoption, or parenting, our caring staff will help you develop a plan for next steps. Through our limited medical services, you can also receive information regarding your pregnancy and what options are available to you.
Schedule your free appointment today to receive supportive service
The information provided here is general in nature.  It is not a substitute for a consultation with a medical professional. Before any medical procedure, it is imperative that you discuss your personal medical history, risks, and concerns with your doctor. If you have questions during or after a procedure, your doctor should be immediately contacted. Avenue Women's Center is not an emergency center.  If you are experiencing severe symptoms, such as bleeding and/or pain, seek immediate medical attention.  Contact your physician, go to an emergency room, or call 911.