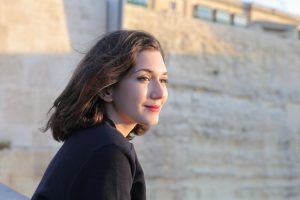 A positive pregnancy test can be shocking. Your mind might feel like it is reeling with questions, fears, hopes, uncertainty, or even confusion. Making sense of your situation and what to do first after a positive result can be difficult. So, if you have received a positive result, what should you do first?
If you don't know what to do first, come to a first-steps pregnancy clinic. We can help you process your news and get you headed on your way to taking one step after another. We know this time of life can be difficult, and we're here for you.
Schedule your consultation with us today!
Confirming Your Pregnancy
If your positive result was from a home pregnancy test, you may find it beneficial to confirm your pregnancy with a medical-grade test. You can have this done at your doctor's office, your OBGYN, or a center such as Avenue. Our tests are free, medical-grade, and show accurate results just ten days after possible conception.
Get an Ultrasound
One of the best early pregnancy steps you can take is to receive an ultrasound exam. Early pregnancy ultrasounds are often performed between 6-8 weeks after the first day of your last period. An ultrasound exam can give more information on your pregnancy such as how far along you are, your potential due date, rule out ectopic pregnancy, and find out whether your pregnancy is viable (likely to continue on its own). This is valuable information to gather as you consider your pregnancy options.
Consider Your Options
At one point or another, you will have to choose which direction to take with your pregnancy. Perhaps you already have an idea about your options and which you'd prefer. As you gather more information pertinent to your current pregnancy, you'll be better equipped to make a well-rounded and courageous decision that is best for you. While you're considering your options of abortion, adoption, or parenting, you may find it helpful to think about how each of your choices makes you feel. How do they line up with your values, goals, and beliefs? A pregnancy decision is momentous and important and should be thought about with patience so as to not make a hasty choice.
During the process of gathering information and making a pregnancy decision, it can be helpful to have support at your side. Consider who you might share the news with and include in the process. You don't have to navigate this alone.
Putting some steps into action after a surprising positive pregnancy test can be difficult. But we want to partner with you to make it a bit easier to get the care and information you need. If extra support is something you'd like during this time of your life and beyond, reach out to get started with our free and confidential services and resources. We look forward to hearing from you soon!
Call, chat, email, or text us to get started with your first steps!
The information provided here is general in nature.  It is not a substitute for a consultation with a medical professional. Before any medical procedure, it is imperative that you discuss your personal medical history, risks, and concerns with your doctor. If you have questions during or after a procedure, your doctor should be immediately contacted. Avenue Women's Center is not an emergency center.  If you are experiencing severe symptoms, such as bleeding and/or pain, seek immediate medical attention.  Contact your physician, go to an emergency room, or call 911.