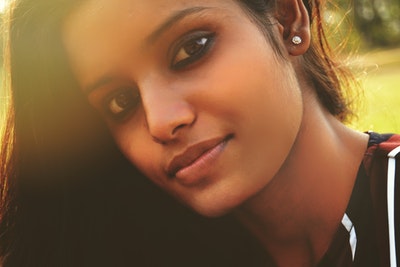 These days it is common for families to live in different parts of the country. You may find out that you are pregnant while you are living away from your family in another state. Now you are unsure how to tell them or how to manage a response from so far away. Read today's blog for some helpful tips.
Avenue Women's Center is a women's limited medical clinic serving the western suburbs of Chicago. We have assisted many women who are navigating unplanned pregnancy over the past 37 years. If you're unsure how to tell your parents you're pregnant, contact us today for a free consultation with one of our client advocates. We also offer helpful services that will assist you through the first stages of an unplanned pregnancy, regardless of your decision. Call, chat, email, or text right away.
Whether or not your family is near or far when you find out you are pregnant, many of the same principles will apply regarding when and how to tell them. First of all, the more information you are able to gather for yourself regarding your pregnancy and your options, the better prepared you will be to have a discussion with your family regarding your plans.
Once you have gathered your information, it is most advisable if your family hears of your plans directly from you. Depending on your relationship, you may want to communicate via a phone call or through video. If that feels too uncomfortable, you may want to lead off with some type of written communication, such as an email that outlines your situation, steps you have taken and your thoughts on next steps. Either way, come up with a plan for how you will tell your family and how you might handle their anticipated responses. (Writer's recommendation: DO NOT TEXT THEM THE NEWS!)
If possible, help your family respect your decision regarding your pregnancy. If you've already made up your mind, describe how you came to that conclusion. Try to present your choices while at the same time allowing your family to voice any concerns they may have. It's sometimes easy to get defensive if they have objections or questions, but try to remain calm and objective as well. Your family is most likely concerned for you. That being said, your family should not pressure you to make any particular decision. Legally, this is your decision. If you are feeling pressured in any way, please do reach out for help.
Finally, here are some practical steps for planning to talk with your family that may be helpful to you:
Plan when and where the conversation will occur. Think about a time and place where you and your family will have privacy and time to discuss.
Come up with the words. Write out some words that would feel natural for you.
Think ahead to how they might respond. How has your family responded to news in the past? Write what you think the reaction might be from the family members are planning to tell, and realize that they may surprise you with a different reaction altogether.
Express how you feel. Be honest and open.
Consider seeking help breaking the news. Some women find it helpful to have someone with them to break the news. Who would that be for you?
Show the responsible steps you have taken. Let your family know that you have already gotten information about your pregnancy. Help them know that you are taking this seriously and want to make an informed decision.
If you find that the relationship is strained after telling your family, consider seeking help with someone you and your family can see together, such as a counselor or social worker.
Finally, don't forget that you're not alone. Avenue Women's Center is here to help. We are happy to provide you additional information in a comfortable space to process through your next steps. We also offer free pregnancy tests and confidential pregnancy options consultations with our experienced client advocates. Contact us today for an appointment at one of our five DuPage County locations: Elmhurst, Glen Ellyn / Lombard, Naperville, West Chicago, and Wood Dale, Illinois. We look forward to hearing from you!
The information provided here is general in nature.  It is not a substitute for a consultation with a medical professional. Before any medical procedure, it is imperative that you discuss your personal medical history, risks, and concerns with your doctor. If you have questions during or after a procedure, your doctor should be immediately contacted. Avenue Women's Center is not an emergency center.  If you are experiencing severe symptoms, such as bleeding and/or pain, seek immediate medical attention.  Contact your physician, go to an emergency room, or call 911.