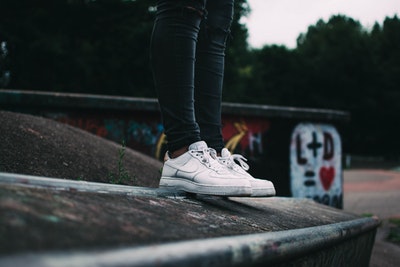 Everyone needs help at some point in their life. We all experience different hardships, and sometimes we need a helping hand to support us through tough struggles. Yet, having the courage to reach out for help can be daunting, especially with an unintended pregnancy. Whether you're considering an abortion or you've already had an abortion, asking for help can seem impossible if you feel shame and fear judgment. But there is no shame in reaching out for help—even when that's exactly how you feel.
If you're considering an abortion or you're struggling after having an abortion, you aren't alone. Let Avenue Women's Center be a source of nonjudgmental and compassionate support. Avenue has helped women face unplanned pregnancies for over 30 years with free and private consultations. We understand that each woman faces her own unique situation, and we're here to help support you with a caring and knowledgeable staff. Contact us today to set up your appointment at one of our five locations in the DuPage County area.
Feelings of shame and fear can often silence women when they're considering an abortion or have had an abortion. However, concerns can turn into a crisis if you delay seeking abortion help. Waiting too long to decide on an abortion can limit or eliminate your options. And if you're struggling in the aftermath of an abortion, ignoring your feelings can leave a significant emotional impact. You might feel like asking for abortion help is an admission of weakness, or places a burden onto someone else for a decision that is ultimately yours to make. But asking for help is actually an act of tremendous inner strength. It takes courage to be honest with yourself and others about what you're going through. Facing your reality rather than avoiding it involves bravery and determination—neither of which are signs of weakness. It takes a strong person to admit and seek help when it's needed.
Even with this reassurance, it's understandable to have apprehensions about reaching out for abortion help. The sea of questions and concerns you might have can leave you feeling overwhelmed, stressed, and anxious. What are the medical procedures available? What are the risks involved with each abortion option? How can you cope with an abortion physically and emotionally? It's important to lean into tough questions like these and seek abortion help to give yourself the answers and care you need during this tough time. There are a lot of aspects to consider with an abortion, and learning more about it can be helpful in how you cope with it. You do not have to suffer in silence alone. There is abortion help out there if you just take the first courageous step in seeking it.
Sometimes our hardest struggles give us the greatest strengths as we find the courage to face them. If you are struggling to face an abortion or have had an abortion, Avenue Women's Center is here to support you. We are here to meet your needs in a safe and confidential environment as you gather more information about abortion. Contact our caring staff today to learn more about Avenue services that may help you.
The information provided here is general in nature.  It is not a substitute for a consultation with a medical professional. Before any medical procedure, it is imperative that you discuss your personal medical history, risks, and concerns with your doctor. If you have questions during or after a procedure, your doctor should be immediately contacted. Avenue Women's Center is not an emergency center.  If you are experiencing severe symptoms, such as bleeding and/or pain, seek immediate medical attention.  Contact your physician, go to an emergency room, or call 911.