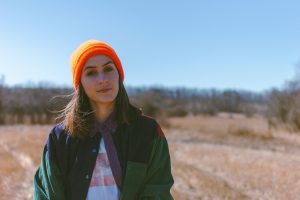 The unexpected has happened: You're pregnant, and the timing is far from ideal.  Each of your options (abortion, adoption, and parenting) comes with a unique set of challenges.  And yet, depending on how far along you are, a pregnancy decision may need to be made soon.  Perhaps a part of you is drawn toward parenting, but this doesn't seem like a realistic approach due to financial concerns.  You're not sure you'd have the resources to continue this pregnancy and choose to parent on your limited income.  Thankfully, many communities offer financial and healthcare services that are available to everyone.  Avenue Women's Center is here to empower you through free first-step pregnancy services and connection to these valuable resources.
Do you feel confident that parenting is your best avenue, or are you only beginning to explore this possibility?  Maybe abortion or adoption is at the top of your list right now.  Maybe your feelings about your pregnancy options are changing moment-by-moment!  Reaching a pregnancy decision can sometimes be a confusing and overwhelming process.  But Avenue Women's Center offers the knowledge and caring support you need to make a truly informed choice.
Call, text, chat, or email to learn more about our free and confidential first-step pregnancy services!
Parenting: A Challenging Option That May Be Worthwhile
Some of the women who visit an Avenue center tell us they've considered parenting in the future, but never expected this opportunity to present itself so soon.  We also meet a lot of women who already have kids and worry that they wouldn't be able to provide for another.  Every situation is unique.  But every woman knows through observation or personal experience that meeting a family's needs takes hard work and responsibility.  Parenting is also a courageous choice and can be a rewarding experience for many people.  Do you think that parenting might be your best pregnancy option?  If so, does it feel like your circumstances are pushing you toward a different outcome?  It doesn't have to be this way.
Chances Are, You Have Time to Consider Your Next Steps
If you sense that the clock is ticking on this pregnancy decision, you're not alone!  Many women feel an urge to choose a path as soon as possible.  However, you may have a lot more time than you realize to pause, reflect, and receive information on all your options and resources.  Avenue Women's Center empowers women to make a fully informed choice through free services like pregnancy tests, limited medical ultrasounds, and options consultations.  It's important to learn about your pregnancy and process at your own pace in order to move forward with clarity and confidence.
Resources to Help You Thrive
If you're concerned about finances, we've got your back!  An Avenue pregnancy consultant can inform you of financial resources in a private, welcoming environment.  It's her role to field your questions and connect you with the support that you need.  Here are a few of the services that you may be eligible for!
Health insurance programs and assistance
Financial services
Parenting support & supplies
Housing support
Educational resources
Accessing resources takes some planning and energy, but we're here for you throughout the process.  You just might discover a resource that you never knew existed, and that plays a key role in your pregnancy decision.
No matter which pregnancy decision you're leaning toward, Avenue Women's Center would love to help you put your best foot forward.  Most of us walk through a season of financial stress at some point in our lives.  Even if you're feeling stretched thin right now, it's possible to make this pregnancy choice in freedom.  Avenue has been a part of the Chicagoland community for over 40 years!  We'd love to provide you with no-cost early pregnancy services and help you access financial assistance!
Check us out and learn more about the services we offer!
The information provided here is general in nature.  It is not a substitute for a consultation with a medical professional. Before any medical procedure, it is imperative that you discuss your personal medical history, risks, and concerns with your doctor. If you have questions during or after a procedure, your doctor should be immediately contacted. Avenue Women's Center is not an emergency center.  If you are experiencing severe symptoms, such as bleeding and/or pain, seek immediate medical attention.  Contact your physician, go to an emergency room, or call 911.