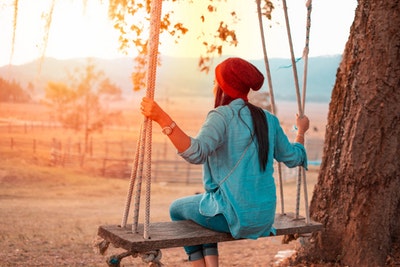 If you look at my calendar, you'll see a splattering of work schedules, social plans, and tasks to complete. Finding a day off just to relax on my own can be challenging. Many of us have similar busy lifestyles, trying to cram as much into a 24-hour period as possible. But we can't always hustle and bustle ourselves through every situation, especially when it comes to an unexpected pregnancy decision. You may be leaning towards an abortion, but desperately need peace and quiet to decide. What can you do to move forward?
Avenue Women's Center provides a private, calm, and secure place to think through your pregnancy decision. Part of our free services include confidential consultations to learn more about each of your pregnancy options, including abortion. We provide women with the accurate and nonjudgmental information they need to move forward in their next steps. Contact us today for your free appointment at any of our Chicagoland locations!
Quieting the Noise in a Decision About Abortion
A lot of outside "noise" can come into play with an unexpected pregnancy decision. You might have felt overwhelmed with others' opinions as soon as you shared your pregnancy news. Your partner may think an abortion seems best, while you feel uncertain. You could be thinking about abortion, but your family or friends might feel differently about it. While it can be helpful to hear from those who care about us most, their insight can also seem like an added pressure to your decision.
Another source of "noise" can come from your daily life. Maybe you haven't told anyone you're pregnant yet, or that you're considering an abortion. No one knows that you're weighing an important choice within as everything goes on all around you at school, work, or social events. You try to be present, but your decision about abortion is right there with you in every busy moment.
You may feel stressed, pressured, rushed, or worried as decide what to do next. How can you quiet the noise and slow things down to gather your thoughts?
Finding Your Peace as You Decide About Abortion
Being still when you feel the urge to move is not easy. However, regardless of whether you move forward with an abortion or consider other options, a pregnancy decision should never be rushed. Step back from any pressure you may feel to decide quickly. Although others' opinions might be intended to help, a pregnancy decision affects you most directly and needs to be made with a clear mind. You are ultimately the one who needs to be at peace with whatever pregnancy option you go with. Take time away from everything and everyone to find peace and quiet as you consider having an abortion:
Get the facts first. There are two main types of abortion: surgical and medical (commonly known as the abortion pill). What are the differences between each procedure? How does your pregnancy's gestation age affect abortion options that might be available to you? What are your local state's laws regarding abortion? If you're a minor, do your parents need to know about an abortion?
Learn the potential risks. There are risks involved with any medical procedure, including abortion. Whether a surgical or medical abortion, it's important to know the possibilities of physical side effects. This can be especially true in consideration with your own unique health history. Additionally, some women wonder how they will feel emotionally after an abortion.
Address your concerns. You likely have your own questions and concerns about abortion. What are your personal beliefs? What are reasons you have for considering abortion? What are some of your reasons against it? What information could help you think through the option of abortion and better understand if it's right for you?
Address your individualized questions and concerns in a private options consultation at Avenue Women's Center. Our expert client advocates listen without judgment, and care about providing you with a peaceful and quiet space to think through your pregnancy decision. Learn accurate and reliable information about your options, including abortion and abortion alternatives. We are here with supportive help as you make an informed decision that feels best for you. Call, text, chat, or email us today for your free appointment!
The information provided here is general in nature.  It is not a substitute for a consultation with a medical professional. Before any medical procedure, it is imperative that you discuss your personal medical history, risks, and concerns with your doctor. If you have questions during or after a procedure, your doctor should be immediately contacted. Avenue Women's Center is not an emergency center.  If you are experiencing severe symptoms, such as bleeding and/or pain, seek immediate medical attention.  Contact your physician, go to an emergency room, or call 911.