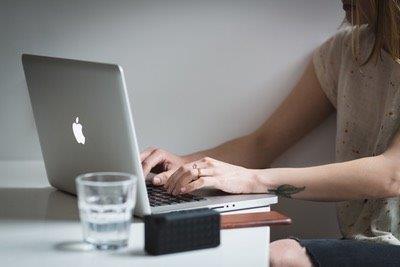 Living in West Chicago is great…unless you're looking for services in your area and only find places that are 30 miles away. If abortion information is on your "need to know" list, maybe Avenue Women's Center can help. Our newest office is located in West Chicago near Roosevelt Rd and Route 59, offering many free services to women in the far west suburbs.
Our expert staff and comfortable office space may be just what you need if you're looking for abortion information in West Chicago. Please call or text us today to learn more about the services we can offer you.
Coming in for a confidential pregnancy consultation can provide two kinds of abortion information that will be helpful for you:
—Information for you. This includes a basic overview of the different procedures, including the abortion pill and the surgical procedure, what you might expect, a general cost estimate, and a chance to discuss any concerns you may have.
—Information from you. Some of what you need to know before an abortion actually comes from you.
Pregnancy information: This includes how far along the pregnancy is, which determines the kinds of procedures you can get. The age of the pregnancy can be estimated using the first day of your last period, and confirmed more accurately using ultrasound. Ultrasound can also let you know if you may have a higher-than-usual chance of miscarriage.
Personal information: Other information that your client advocate might ask about includes your beliefs and history, the circumstances you are facing, if any one is pressuring you to abort, and how sure or unsure you feel about getting an abortion. You know these things already, but sometimes saying them out loud in a safe, supportive space can help you get a fresh perspective.
You might be thinking, "I don't need a fresh perspective, I just need to know if I'm too far along to take the abortion pill!" But we want to encourage you that other women who have been in a very similar situation have found it helpful to take time to consider all the information about abortion, including facts, feelings, and whatever is in between. Our visitors have said things like:
"That they listened to me and were very respectful." (Aurora)
"She really listened to what I had to say and respected my opinions. She answered all the questions I had and made me feel comfortable and safe." (Warrenville)
"The support and love and the time and dedication put into my visit here. There was no rush or pressure." (Joliet)
"So very understanding and very helpful!!" (Carol Stream)
"Extremely caring and insightful. I didn't feel like I was being judged for my feelings about my current situation." (Naperville)
In West Chicago and four other convenient DuPage County locations, our professional client advocates would love to respond to your call, text, chat, or email. It's not easy to be looking for West Chicago abortion information, but you don't have to do it alone. We look forward to serving you.
The information provided here is general in nature.  It is not a substitute for a consultation with a medical professional. Before any medical procedure, it is imperative that you discuss your personal medical history, risks, and concerns with your doctor. If you have questions during or after a procedure, your doctor should be immediately contacted. Avenue Women's Center is not an emergency center.  If you are experiencing severe symptoms, such as bleeding and/or pain, seek immediate medical attention.  Contact your physician, go to an emergency room, or call 911.