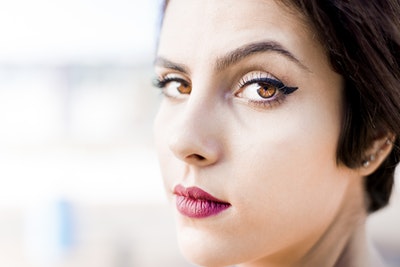 Perhaps you find yourself in a situation that you never thought you'd be in. If you are reading this article, you may have just found out you are pregnant and are now considering abortion as an option. Making a decision surrounding an unplanned pregnancy is difficult, and the decision can be even more complicated when you never thought you'd have to make it in the first place.
Avenue Women's Center is here to help. Are you unexpectedly considering abortion? Give us a call today for a free appointment, including a medical-grade pregnancy test to confirm your results as well as a caring Client Advocate who will provide information and help you privately process your decision.
In addition to reaching out to Avenue Women's Center, here are a few things that may help when you are unexpectedly considering abortion:
1) Remember that your circumstances don't dictate who you are. Your identity is not wrapped up in your choices. Just because you may be changing your thoughts, doesn't mean that you have let yourself down. In the midst of a difficult situation we often find ourselves facing choices we never through we would.
2) Remember that what you think is not necessarily what you do. Part of being human is wrestling with our thoughts. Although you may have thought about abortion, it doesn't mean you have to go through with it. The thought doesn't require an action. It's good to take time and completely explore your thoughts so that you feel like you are making your personal best decision, whatever that is.
3) Remember to get a fresh perspective. Often you can get so bogged down by your own thoughts and considerations that you can't see anything else. Simply by taking a step back and sharing with a trusted friend or relative and an expert like the staff at Avenue Women's Center, you will gain different insights into your situation.
Are you in a circumstance that you never thought you'd be in? Did you click on this article because it is true for you right now? An unplanned pregnancy can bring about many emotions, questions, and concerns. Some women do experience disbelief because they never thought they would ever be considering abortion. For some, it's because they didn't expect to find themselves pregnant at this time. For others, it's because they had always considered abortion to be a choice that "others" could make, but it wasn't for them.
Whatever circumstances you are in, the caring staff at Avenue Women's Center provides safe, confidential, nonjudgmental services tailored to your individual concerns. A first step is to confirm your pregnancy. We provide free medical-grade pregnancy tests. If your test is positive, we offer many essential services that help you move forward confidently. It is our commitment to provide the understanding and support you need.
You don't have to navigate this abortion decision alone. Call us today to learn more or to schedule your private consultation in Elmhurst, Glen Ellyn / Lombard, Naperville, West Chicago, or Wood Dale, Illinois. We look forward to supporting you during this challenging time.
The information provided here is general in nature.  It is not a substitute for a consultation with a medical professional. Before any medical procedure, it is imperative that you discuss your personal medical history, risks, and concerns with your doctor. If you have questions during or after a procedure, your doctor should be immediately contacted. Avenue Women's Center is not an emergency center.  If you are experiencing severe symptoms, such as bleeding and/or pain, seek immediate medical attention.  Contact your physician, go to an emergency room, or call 911.