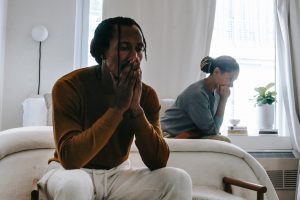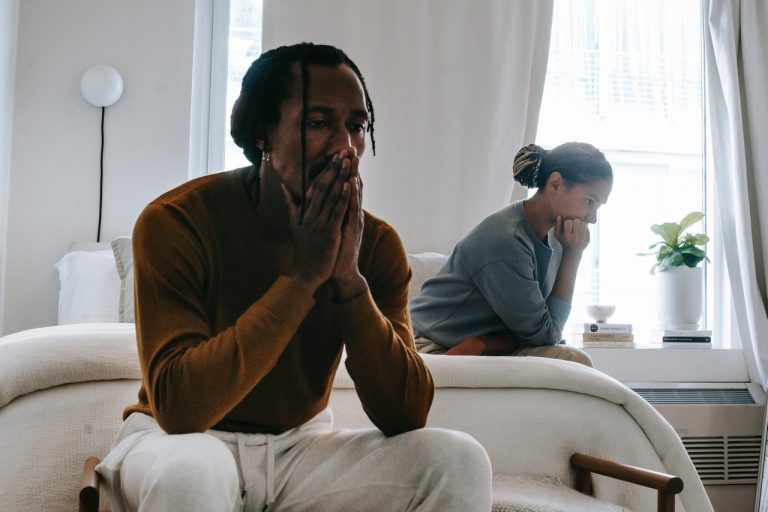 Relationships can be complicated. Despite saying goodbye to someone, circumstances may happen that draw us toward them once again. In the moment, giving your partner another chance might have felt right. But after giving it some more time, perhaps you realized your first instinct was correct. The two of you just aren't meant to be a couple. Opening yourself up to someone and not having it work out can be disappointing. It's understandable if you're feeling a little sad. However, after breaking things off again with your partner, you may have found yourself shocked by some surprising news. You're pregnant. There may be fears about navigating this decision without your partner, but are there resources you can reach out to for support?
Are you concerned about pregnancy after reconnecting with an ex? Avenue Women's Center understands the difficulties of navigating through the decision-making process. We're here to partner with you so you do not have to gather reliable information alone. Our caring staff will meet with you for a private consultation and answer your valid questions. Within a safe environment, we'll talk you through your options of abortion, adoption, and parenting.
Contact us today for supportive resources and attentive care at any of our six centers in the Chicagoland area!
Pregnant After Seeing My Ex Again
Seeing your ex-partner again might have felt good after some time apart. Absence can make the heart grow fonder. And being away from him may have reminded you of the things you once liked about him. But then you may have also remembered why the two of you ended things in the first place. If you've parted ways again, it can be a good idea to reach out to friends and family members. Ending a relationship can be disheartening for anyone, no matter how confident you may feel that breaking things off was the right decision.
But you may also need the support of your loved ones if you've found yourself pregnant after reuniting with your ex.
It's normal for there to be varying degrees of emotion after learning about an unexpected pregnancy. You may feel scared, confused, angry, and maybe a little sad. During what typically amounts to a very reflective journey for women, you may find yourself in need of encouragement.
Are There Others Who Can Provide Support? 
Try not to isolate yourself during this time. Although it may be tempting, as a part of you may be afraid of what your friends or relatives might say. But being able to communicate your feelings to someone when faced with an uncertain situation can be helpful. It allows you to openly express your thoughts and prevent negative sentiments from building up inside of you.
In addition to talking to people who are close to you about what's happening, you may want to also consult a professional resource. Your parents, friends, cousins, or other relations may know you well. But the familiar dynamic you have with them means they may not have qualms when it comes to telling you what they think you should do.
A therapist, a peer counselor, or a pregnancy consultant are trained to listen. They can help guide you toward the best decision for yourself without directly telling you what to do. You may find this avenue of support is something you need. By meeting with a professional within a confidential space, you can just talk freely about your situation and reflect on how you might want to move forward.
I Think I'm Pregnant After Reuniting With My Ex: What Do I Do?
A sense of panic and shock may have followed the moment you discovered you were pregnant. Being confronted with a challenging circumstance can lead to anxieties about how you'll handle it. This is why it's recommended you wait before making any major decisions.
Your initial reaction to the pregnancy may stem from a sense of worry about what you'll do next. These feelings may change over time as you grow more confident and gather information. Before you commit yourself to any of your three options, you may want to ask yourself a few questions.
Questions to Consider When Pregnant By Your Ex
Do I want my ex to be involved in my pregnancy plan? If yes, how can I go about communicating with him?
What are the advantages and disadvantages tied to each of my three options?
Will learning more about my health and how far along I am through an ultrasound exam play a part in my choice?
Do I still have questions about what forms of support are available to me? If I'm thinking about parenting, is there more I can learn about community programs and government assistance? When thinking about adoption, do I still have questions about what resources I may receive through an agency?
If I'm contemplating abortion, what questions do I still have? Am I familiar with the abortion laws in my state? Where can I find out how much an abortion costs? What are some possible side effects so I can factor them into my decision?
Starting and ending a past relationship again can be stressful. The surprise that your brief reconciliation with your ex led to an unexpected pregnancy may also seem overwhelming. Though you may be uncertain about where to go from here, you do not have to do this alone.
Finding out that you're pregnant after meeting up with your ex again may have left you with a lot of questions. Since 1981, Avenue Women's Center has been providing women with accurate information about their options. Each of our centers in DuPage County is also equipped to provide you with limited medical services and referrals. Serving our clients with dedication, our caring staff is here to partner with you during this process.
Schedule an Appointment
Reach out to book your private consultation appointment today at no cost!
The information provided here is general in nature.  It is not a substitute for a consultation with a medical professional. Before any medical procedure, it is imperative that you discuss your personal medical history, risks, and concerns with your doctor. If you have questions during or after a procedure, your doctor should be immediately contacted. Avenue Women's Center is not an emergency center.  If you are experiencing severe symptoms, such as bleeding and/or pain, seek immediate medical attention.  Contact your physician, go to an emergency room, or call 911.