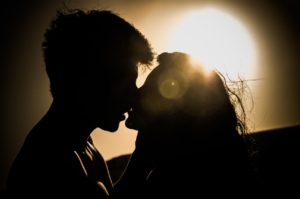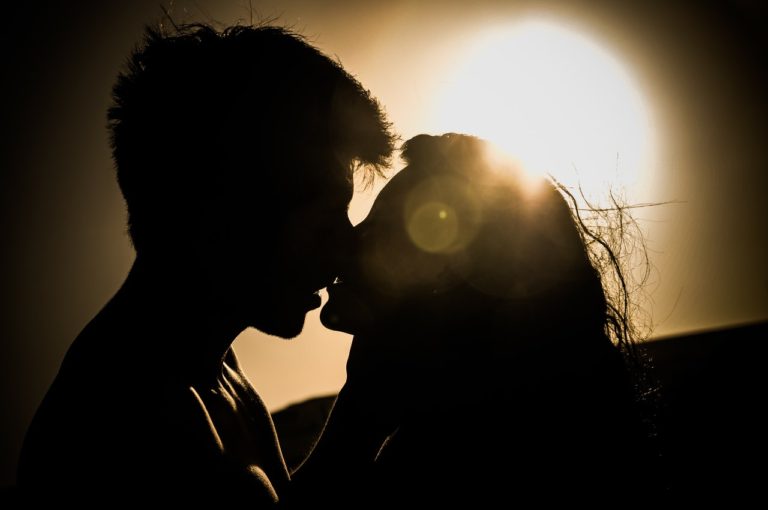 The withdrawal method, also known as the pull-out method, can be a risky form of contraception. For some couples, having your partner withdraw before ejaculation can seem like a more comfortable way to enjoy intercourse. Some couples may find they dislike using condoms. Or, some women may be hesitant to alter their bodily hormones by taking a pill. However, the pull-out method is not the most reliable way to prevent an unexpected pregnancy. It's possible you've recently begun to notice symptoms that are typically associated with being pregnant. You may be asking yourself: Why didn't pulling out work? What do I do now? What are your next steps if you think you may be pregnant from the withdrawal method?
Are you worried that you might be pregnant after using the withdrawal method with your partner? Since 1981, Avenue Women's Center has been helping women throughout a wide variety of unexpected pregnancy situations at our six locations in DuPage County. We offer free, medical-grade pregnancy tests, accurate just ten days after possible conception. After receiving your results, you can meet with our expert staff to discuss your options of abortion, adoption, and parenting.
 Contact us today to receive reliable information about your pregnancy at no cost!
How Effective Is the Withdrawal Method?
This method typically involves a man withdrawing his penis from the vagina before ejaculation. While this form of birth control might have worked for you and your partner in the past, it tends to only work about 78% of the time. For couples who use this method over the course of a year, about 22 out of 100 of them may experience pregnancy.
Even if your partner did pull out successfully on previous occasions, the timing of ejaculation isn't always easy to predict. With this, pre-cum that contained sperm may have entered your vagina. There's also a possibility that despite your partner ejaculating outside of you, traces of fluid may end up on or near the vagina. There is a risk, albeit rare, for sperm to travel inside.
It should also be noted that the pull-out method generally does not offer protection against sexually transmitted diseases or infections. If you suspect you may have been exposed to an STD/STI, contact a healthcare provider right away to get tested.
If you and your partner still plan to be sexually active in the future, you may want to consider how to increase the level of protection you use during intercourse. Condoms tend to be 98% effective with perfect use. But if you and your partner are not comfortable using one, then there are other options. These include using spermicides or a birth control sponge to reduce the chances of an unexpected pregnancy. It should be noted that aside from abstaining from sex, no birth control method is 100% effective.
After engaging in sexual intercourse with your partner, you may have noticed symptoms such as nausea or a missed period. If you suspect you may be pregnant, it can be helpful to take a pregnancy test through a doctor or a first-step options clinic to confirm your symptoms.
What Should I Do If I Get Pregnant After Using the Withdrawal Method?
After confirming the pregnancy, you may want to seek out a professional resource for guidance on what to do next. A healthcare provider or a pregnancy consultant can meet with you for a private appointment to discuss your options, as well as assess your risk for any early pregnancy complications such as miscarriage or ectopic pregnancy. It's understandable that it may seem like there's a lot of information to process all at once, but you have time to sit and think about which of your choices will best meet with your needs.
Do you have questions about the withdrawal method and what your unexpected pregnancy options are? Avenue Women's Center is here to supply you with reliable information about your pregnancy options, as well as the risks and effectiveness of certain birth control methods, in a supportive, nonjudgmental environment. We understand the stress that often comes with learning about an unexpected pregnancy, and that's why we're here to offer you care throughout each of your potential decisions.
Reach out today to schedule a time to meet with our expert staff who will listen to your concerns and walk you through your choices!
 _______________
References:
Reviewed by Patricia Kuenzi, APN-CNP, MSN, ANP, PNP.
The information provided here is general in nature.  It is not a substitute for a consultation with a medical professional. Before any medical procedure, it is imperative that you discuss your personal medical history, risks, and concerns with your doctor. If you have questions during or after a procedure, your doctor should be immediately contacted. Avenue Women's Center is not an emergency center.  If you are experiencing severe symptoms, such as bleeding and/or pain, seek immediate medical attention.  Contact your physician, go to an emergency room, or call 911.