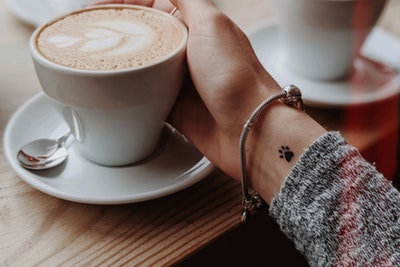 Discovering you're unexpectedly pregnant can be quite a shock. Planned or not, pregnancy is a life-changing event that involves a decision-making process that can be quite stressful. While every woman's situation is unique, it is helpful to have an idea about what steps you may want to take when it comes to making a pregnancy decision. When you think you might be pregnant and are wondering what to do, taking the time to breathe and locate support can help you to make an informed choice.
Do you suspect you might be pregnant? Find out today with a free medical-grade pregnancy test at Avenue Women's Center. For almost 40 years, we have been providing women facing unexpected pregnancies with nonjudgmental and compassionate care. Our six locations throughout DuPage County offer free, confidential services, including pregnancy tests, and options consultations with our expert client advocates. Contact us to schedule your free appointment today!
"I Think I Might Be Pregnant- What Are My Next Steps?"
Confirm: The first thing you should do is confirm you're pregnant. Taking a pregnancy test alone can be stressful, so you may want to schedule an appointment with a healthcare provider or at a local pregnancy center. There you can receive information regarding the risk of miscarriage as well as the pregnancy's age, which can aid in your decision. You'll also want to find out how you can take steps to take care of yourself, regardless of which pregnancy option you may be considering.
Research: Once you've confirmed the pregnancy, you may want to sit down and contemplate your choices. As you decide on how you might want to move forward, it can be beneficial to research the three pregnancy options available to you: abortion, adoption, and parenting. While you begin to make your plan, you may want to ask yourself a few relevant questions:
"Which of my choices do I feel mentally prepared for?"
"Am I ready to go through with this decision?"
"Is there any more information I may need before I commit to this choice?"
Support: An unexpected pregnancy can be an emotional time, and you may want to have a supportive network behind you. Your support system may be comprised of close friends or family members, and their presence can help you feel less lonely. You can also speak with a pregnancy consultant who can provide you with information about all of your pregnancy options, helping you to make a decision that will work best for you. Your avenues of support can help you process your emotions as you learn more about your choices, listening to you and helping to connect you to the resources you feel you may need.
If you think you might be pregnant and are concerned about next steps, Avenue Women's Center is here to provide you with information about all of your pregnancy options. Our services are free, and they include limited ultrasounds and pregnancy consultations. Our expert staff is here to address any concerns you may have about the pregnancy decision-making process so you may feel more comfortable in your choice. Contact us for more information on setting up your free appointment with us today!
The information provided here is general in nature.  It is not a substitute for a consultation with a medical professional. Before any medical procedure, it is imperative that you discuss your personal medical history, risks, and concerns with your doctor. If you have questions during or after a procedure, your doctor should be immediately contacted. Avenue Women's Center is not an emergency center.  If you are experiencing severe symptoms, such as bleeding and/or pain, seek immediate medical attention.  Contact your physician, go to an emergency room, or call 911.