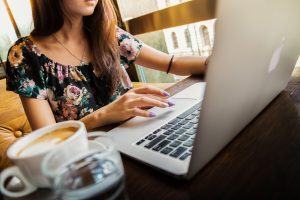 Do you have reason to believe you've contracted an STD (sexually transmitted disease)?  Perhaps you've noticed some unusual symptoms, or were recently informed of a sexual partner's diagnosis.  Needless to say, this can be a stressful experience!  STDs certainly affect a person's physical and sexual health.  But they can also create a lot of anxiety and tension between partners.  The good news is, that immediate assistance is available!
Avenue Women's Center is a first-step pregnancy center with six locations in Chicagoland, Illinois.  We've been serving women and couples for over forty years, and many of the individuals we've met have concerns like yours.  That's why Avenue offers free and confidential STD testing referrals, along with other helpful resources!  Services available at our limited medical clinics include lab-quality pregnancy tests, limited medical ultrasounds, pregnancy consultations, and more! 
Call, text, chat, or email to speak with a caring staff member and learn more!
STDs: A Brief Description
Chances are, you're already aware that STDs typically occur through sexual contact.  They may be spread through bodily fluids, including blood, semen, or vaginal discharge.  STDs or STIs (sexually transmitted infections) are caused by the following:
Bacteria. As with gonorrhea, syphilis, and chlamydia.
Parasites. Like trichomoniasis, for example.
Viruses. Such as HPV, genital herpes, and HIV.
Possible Symptoms of STDs
Signs and symptoms that may point to a sexually transmitted disease include the following:
Sores or bumps on genitalia, or around the mouth or rectum.
Pain or burning sensations during urination.
Emission from the penis.
Emission from the vagina that's unusual or has an odor.
Unusual bleeding from the vagina.
Painful sex.
Sore and swollen lymph nodes near the groin, or possibly other areas.
Pain in the lower abdomen.
A fever.
Skin irritation on the hands, feet, or trunk.
Symptoms may emerge a few days after exposure, but some symptoms may not become noticeable until years later (depending on the STI).  And someone who's contracted an STD may not have any symptoms at all!  Testing can clarify whether or not symptoms are the result of an STD.
STDs and Pregnancy
You may be facing some added risks if you're pregnant.  STDs can sometimes cause pregnancy complications, infertility, and other potential medical/physical concerns.
Meeting Your Needs Today
If you're worried that you may be experiencing an unexpected pregnancy, or may have contracted an STD, a caring staff member from Avenue Women's Center can help you access the tools you need to move forward with confidence.  We offer referrals for STD testing and medical professionals, in addition to other services (like free pregnancy tests!) that many women find helpful.  What sets Avenue Women's Center apart?
Our compassionate, personal touch.
All our services are completely free and confidential!
Our ability to respond to your needs quickly. We can often schedule same-day, and walk-ins are always welcome!
At Avenue Women's Center, we care about every aspect of your health: your physical, emotional, and relational well-being.  We're committed to meeting you with practical assistance in addition to ongoing encouragement and support!
Schedule an appointment at one of our six centers in the western suburbs of Chicago, Illinois today!  Ask about a phone or video consultation!
*If you have any reason to believe you have an STD, it's important to receive treatment from a qualified medical professional right away! *
_______________
Reference:
Mayo Clinic.  (2021, September).  Sexually transmitted diseases (STDs).  Retrieved from: https://www.mayoclinic.org/diseases-conditions/sexually-transmitted-diseases-stds/symptoms-causes/syc-20351240
Reviewed by Patricia Kuenzi, APN-CNP, MSN, ANP, PNP.
The information provided here is general in nature.  It is not a substitute for a consultation with a medical professional. Before any medical procedure, it is imperative that you discuss your personal medical history, risks, and concerns with your doctor. If you have questions during or after a procedure, your doctor should be immediately contacted. Avenue Women's Center is not an emergency center.  If you are experiencing severe symptoms, such as bleeding and/or pain, seek immediate medical attention.  Contact your physician, go to an emergency room, or call 911.