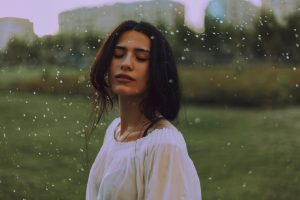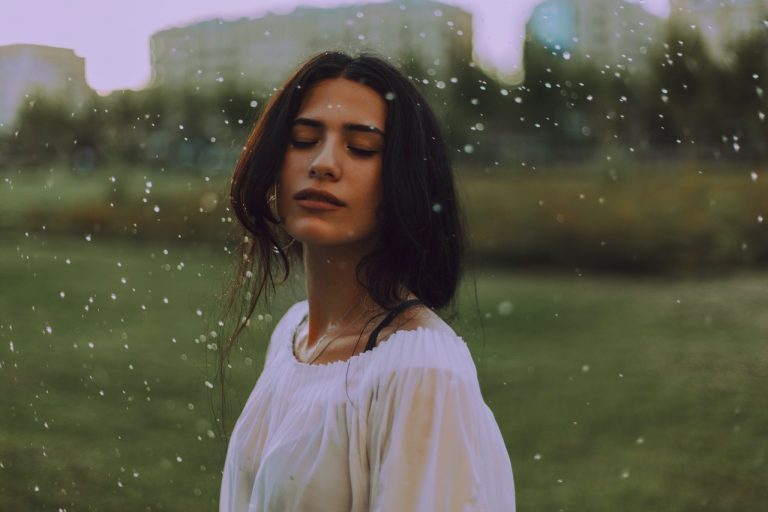 An unexpected pregnancy can be a stressful surprise. If you've noticed some early pregnancy symptoms, it's possible you're feeling a bit nervous. Try to give yourself a moment to breathe and calm down. You may feel overwhelmed right now about the situation before you. But it can be helpful to take things one step at a time instead of all at once. As of now, you may need to confirm if you're pregnant. Then you can begin to gradually process your choices. Perhaps you're experiencing a sense of isolation as you figure out you're next steps. You do not have to go through this alone. Where do you turn for help if you think you might be pregnant?
You deserve a nonjudgmental environment to express your concerns and receive support as you make a plan for yourself. Avenue Women's Center has been serving women with the care they deserve since 1981. During your free appointment, we'll walk you through the steps of taking a free, medical-grade pregnancy test. Afterward, you'll discuss your options with one of our expert pregnancy consultants. We'll answer your questions about abortion, adoption, and parenting. We are here to listen and empower you to make a decision you feel confident about.
Contact us today to begin receiving unexpected pregnancy assistance from any of our six office locations in DuPage County!
How Can I Tell If I'm Pregnant?
One of the first pregnancy symptoms women usually notice is a late period. Some women may also experience bloating, tender breasts, an upset stomach, or fatigue. It can be hard to detect an unexpected pregnancy from these signs alone.
Certain things like stress, diet, or sickness can interfere with your menstrual cycle. It's also possible that irregular periods are not abnormal for you. Taking a pregnancy test is one way to be sure if you're pregnant or not.
You can take a pregnancy test at home, through a healthcare provider, or a first-step options clinic. A doctor or a pregnancy consultant can supply you with reliable information about your options. Speaking with one of these professional resources can be helpful. Attempting to resolve your unexpected pregnancy situation by yourself can be challenging. But these caring professionals can aid you in making a decision by addressing your questions.
Who Can I Talk to About the Unexpected Pregnancy?
The thought of telling others about the pregnancy can seem scary. But is their support something you could benefit from?
You may be nervous about telling your parents that you're pregnant. Perhaps there are concerns your parents will be angry with you. If you can, try to plan out how you'll break the news to them. It may be best if you have this conversation in private with no distractions.
You may want to begin by assuring them that you trust them. And you need their help getting through a difficult situation. Your parents may need time to process what you've told them. But having your parents in the know can remove the burden of keeping the pregnancy a secret. Your parents can also help you find the resource you may need and talk you through your options.
If you're worried about talking to your parents, who else might you turn to? A trusted friend, a relative, or a mentor? What about professional resources – a counselor, a spiritual leader, or a pregnancy consultant? These avenues of support can even sit down with you during a conversation with your parents. Having someone serve as a mediator may help you feel less tense during the discussion.
Before committing to abortion, adoption, or parenting, it can be important to learn more about available resources. Planning out how to take your next steps can be challenging. Knowing you have help along the way can inspire you to feel assured in your decision.
Do you know where to go to access the care you need? Are you unsure of where to turn for help in an unexpected pregnancy? Avenue Women's Center is in this together with you. We are prepared to partner with you to equip you with the tools you need to put a plan into action. Take a free pregnancy test first to find out for sure. Then, we'll meet with you for a private consultation to chat about your choices. We'll also ensure you receive relevant information about all of your options. We are ready to work with you and address any of your concerns.  
Schedule your free appointment with us today! 
 _______________
Reference:
The information provided here is general in nature.  It is not a substitute for a consultation with a medical professional. Before any medical procedure, it is imperative that you discuss your personal medical history, risks, and concerns with your doctor. If you have questions during or after a procedure, your doctor should be immediately contacted. Avenue Women's Center is not an emergency center.  If you are experiencing severe symptoms, such as bleeding and/or pain, seek immediate medical attention.  Contact your physician, go to an emergency room, or call 911.