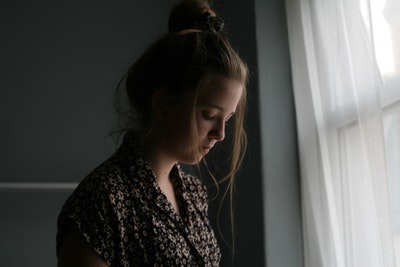 It's easy to consider dating someone casually who you might not plan to have a future with. Perhaps your boyfriend seems "fine for now," but he is not someone that you would want to be with long term. There could be several reasons your partner is not a great guy for you, but you look past them because things aren't serious between you. Yet, serious things can happen even in casual dating situations. What happens when you face an unexpected pregnancy with a not-so-great guy?
Avenue Women's Center has been assisting women facing unexpected pregnancy in the Chicagoland area for over 35 years. We understand each woman's situation is unique and requires personalized attention. If you think you're pregnant and your partner is not a great guy, contact us for free and confidential services today. From medical-grade pregnancy tests to addressing your questions and concerns in a private consultation, we are here for you.
How did I end up in a not-so-great relationship?
There are many factors that may have influenced your decision to date your partner. Perhaps you were on the rebound, or you were just looking to have a little fun. You may have overlooked some of his faults and flaws because you found other characteristics attractive. Maybe you thought he would change if given the chance. Or maybe he was different when you first started dating. Sometimes a person's true character doesn't show up until later in the relationship. Whatever the reason, you knew you could break things off eventually and move on. But when you think you might be pregnant, it can be troubling to discover that your partner is not a great guy.
How do I make a pregnancy decision when my partner is not a great guy?
Pregnancy changes the dynamics of the relationship. Characteristics you once overlooked or put up with may now appear as glaring red flags. You may also be considering the future of your relationship and how a pregnancy might or might not fit in.
Here are some thoughts for consideration:
Do you want to involve him in the pregnancy decision-making process?
If so, how do you think he will handle the pregnancy news? Consider how you would like to break the news to him in a way that can bring about the most positive outcome. Is it possible to talk in person? Are you fearful of your safety? How emotionally reliable is he?
What would your relationship look like going forward? Will this be impacted by the pregnancy decision you make?
Regardless of whether or not you decide to include him in the decision-making process, it's important to learn as much as possible about your pregnancy options so you can make a decision that is right for you. Research your options, talk to trusted friends or family, meet with a pregnancy consultant at a pregnancy resource center, or gather more information from a medical professional.
Where do I go from here?
The great news is that even if you wound up with a not-so-great guy, your story doesn't have to end there. In the dating world, you're bound to find a partner or two along the way who might not be the best fit for you. The most important thing is how you respond to the situation. This unexpected pregnancy decision can be an opportunity to take the next steps towards your future and really examine your relationship as well. How will you choose to react?
You deserve to be with someone who truly loves, values, and supports you. Someone who is mature and able to give as much as they receive. Facing an unexpected pregnancy is tough on its own, much less with someone who is not able to provide support. Don't be afraid to reach out for help.
Avenue Women's Center is here as your next step. Our caring staff is able to provide you with helpful information regarding all of your pregnancy options, along with a safe space to process your questions and concerns. If you think you're pregnant with a not-so-great guy, you don't have to navigate this decision alone. Call, chat, email or text for an appointment today at one of our five DuPage County locations: Elmhurst, Glen Ellyn / Lombard, Naperville, West Chicago, or Wood Dale, Illinois.
The information provided here is general in nature.  It is not a substitute for a consultation with a medical professional. Before any medical procedure, it is imperative that you discuss your personal medical history, risks, and concerns with your doctor. If you have questions during or after a procedure, your doctor should be immediately contacted. Avenue Women's Center is not an emergency center.  If you are experiencing severe symptoms, such as bleeding and/or pain, seek immediate medical attention.  Contact your physician, go to an emergency room, or call 911.