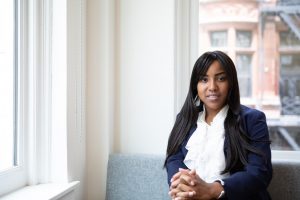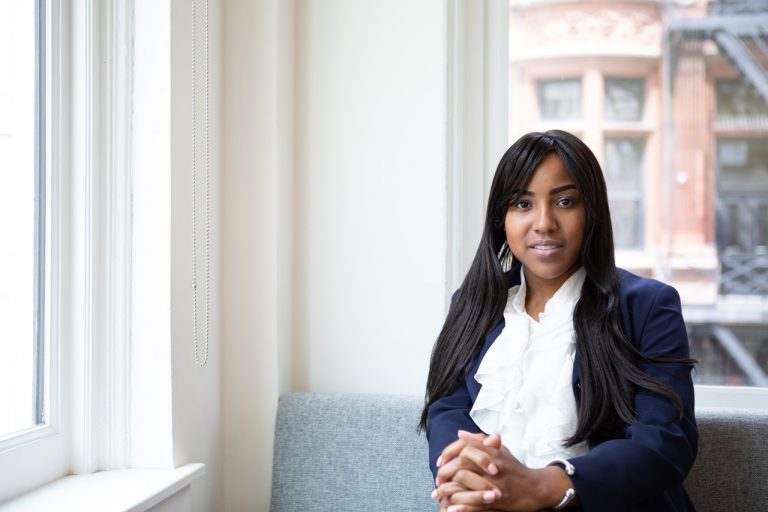 You might have started to suspect you're pregnant after noticing certain signs. Perhaps you're experiencing light bleeding before your next period is expected. It can be difficult to determine if this is a possible symptom of pregnancy. A part of you might be wondering if your menstrual cycle just started earlier than usual. But other signs, like nausea or breast tenderness, may lead you to think something else is going on. If you're spotting and concerned about a possible pregnancy, it's helpful to find out more. Where can you go to receive accurate results and information you can trust?
If you've noticed you're spotting, taking a pregnancy test may be a good next step. Avenue Women's Center offers the reliable services and information you need. Our free, medical-grade pregnancy tests are accurate just ten days after possible conception. Our expert staff will walk you through your results right away. During your appointment, we'll answer any questions about abortion, adoption, and parenting. We care deeply about your well-being as you make a pregnancy decision. That's why we also offer limited medical services and referrals to any resources you may need.
Contact us today for free information and support during your unexpected pregnancy!  
How Can I Confirm My Pregnancy If I Noticed I'm Spotting?  
Some women may not notice the pregnancy symptom of spotting at first. Since this type of bleeding may happen before their next period, it can be easy to miss. But you may have observed your bleeding is more sporadic than usual. A difference in the coloring or texture of your blood may have also caught your attention.
It's important to reach out to a professional about your pregnancy suspicions. That way, you can rule out any potential complications.
A pregnancy test can be taken at home. But since many factors can influence home test results, it can be helpful to confirm your pregnancy through a healthcare provider or a pregnancy clinic. Assessing your condition through a professional means you'll have the opportunity to ask questions. These resources can also chat with you about your options and offer relevant information about your health.
What Does It Mean If I'm Spotting?
If you are pregnant, spotting is not always a reason for concern. Spotting during pregnancy is generally quite common. However, it's still a good idea to make sure nothing is wrong. Bleeding during the first 12 weeks can be an indication of miscarriage or an ectopic pregnancy. These are serious medical conditions. Before you make a decision about your pregnancy, it's recommended you schedule an ultrasound exam. This way, any possible risks can be ruled out or treated immediately.
Next Step Resources
This may seem like a lot of information to absorb. And you're probably feeling overwhelmed after learning about an unexpected pregnancy. It's okay to be nervous about what to do. Try to remember you do not have to process all of these steps alone. There are resources that will help you factor your personal health into your decision.
If you have not reached out to a professional yet, you may want to think about who can you talk to. Once you have more knowledge about any potential health risk, you can begin to move forward with a pregnancy plan.
Are you wondering what you should do if you've noticed spotting? Avenue Women's Center can guide you through your next steps and help you gather information about your health. Receive accurate results you can trust with our lab-quality pregnancy tests. Also, if you are unexpectedly pregnant, a free, limited ultrasound exam will assess your early risks of miscarriage or ectopic pregnancy. We understand you may have a lot of questions, and we're here to offer clarity within a nonjudgmental environment. Our staff is here to ensure you have the information you need to make an informed decision.
Schedule your free appointment today to learn more about your health and your unexpected pregnancy options! 
_______________
Reference:
Natural Cycles. (2019, August 19). Bleeding Between Periods: What is Spotting? Retrieved from: https://www.naturalcycles.com/cyclematters/bleeding-between-periods
Reviewed by Patricia Kuenzi, APN-CNP, MSN, ANP, PNP.
The information provided here is general in nature.  It is not a substitute for a consultation with a medical professional. Before any medical procedure, it is imperative that you discuss your personal medical history, risks, and concerns with your doctor. If you have questions during or after a procedure, your doctor should be immediately contacted. Avenue Women's Center is not an emergency center.  If you are experiencing severe symptoms, such as bleeding and/or pain, seek immediate medical attention.  Contact your physician, go to an emergency room, or call 911.