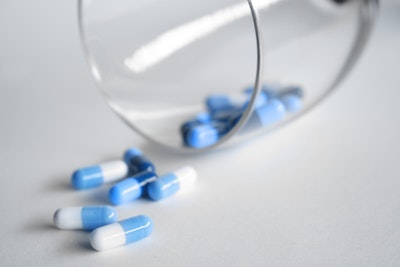 Have you recently taken Plan B and find yourself feeling regretful? If so, know that you are not alone. Maybe you felt confident in your choice to have unprotected sex in the moment, or maybe you felt concerned that your birth control method failed. Whatever your situation, many women feel taking Plan B will relieve anxiety about the risk of pregnancy. However, often our emotions can often be more complicated than straightforward, and it's not uncommon for some women find themselves facing regret instead of relief after taking Plan B.
Regret is an emotion we know all to well at Avenue Women's Center. We specialize in assisting women who are concerned they might be pregnant or who recently took a positive pregnancy test. Our services such as medical-grade pregnancy tests and pregnancy options consultations, are all offered at no cost to you. If you took Plan B and regret it, contact Avenue Women's Center right away for your next steps.
Regret can be a confusing emotion—especially when you may have felt so confident in your decision at the time. Personally, I've noticed the decisions I've regretted most were often made when under pressure or when I felt that my choice was time-sensitive. When facing stress, the body often surges with adrenaline and enters into fight or flight mode, making it hard to think clearly and make decisions based on critical thinking, instead of fear-based emotion alone. This is especially true for the Plan B pill, which can only be taken within a short window of time. Also, the decision to take the pill may be impacted by your partner, adding an additional dynamic to the choice.
When facing regret following a decision, it's important to recognize its role in your life moving forward. Regret seems to go one of two ways—it can act as a tool to positively shape future decisions or it can create shame, guilt, and self-anger. Whatever situation you find yourself in, it's important to remember to take a deep breath and know that your decisions do not determine your self-worth. Each day we are offered new opportunities to make choices, write our own stories, and decide who we want to be!
So, what do you do next if you've taken Plan B and regret it? It's important to note that Plan B is not 100% effective. If Plan B is taken within 72 hours after having unprotected sex, it can be up to 89% effective in preventing pregnancy.* For whatever reason you regret taking Plan B, it's important to gather more information. Because Plan B effectiveness rate is time-sensitive, a pregnancy may still result.
For women who have used Plan B, taking a medical-grade pregnancy test is the best next step to determine its effectiveness. Here at Avenue Women's Center, we offer free, medical-grade pregnancy tests that are highly accurate just 10 days after possible conception. Our pregnancy consultants specialize in meeting with women struggling with the range of emotions that come with potential pregnancy and are available to support you today. Call, chat, email, or text for an appointment at one of our five DuPage County locations: Glen Ellyn / Lombard, Elmhurst, Naperville, West Chicago, and Wood Dale, Illinois.
---
Reference:
Web MD. (2018, June)

Levonorgestrel Emergency Contraception. Retrieved from: https://www.webmd.com/sex/birth-control/plan-b#1
The information provided here is general in nature.  It is not a substitute for a consultation with a medical professional. Before any medical procedure, it is imperative that you discuss your personal medical history, risks, and concerns with your doctor. If you have questions during or after a procedure, your doctor should be immediately contacted. Avenue Women's Center is not an emergency center.  If you are experiencing severe symptoms, such as bleeding and/or pain, seek immediate medical attention.  Contact your physician, go to an emergency room, or call 911.