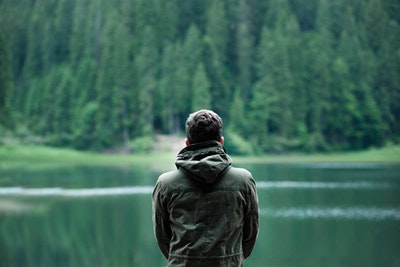 You've taken a pregnancy test and it's confirmed your suspicions: you're pregnant. You may be feeling a little scared, but perhaps you have decided you want to continue the pregnancy, and you're hoping your partner feels the same way. But when you told him about the pregnancy, he may not have been very enthusiastic about it, and now you're worried about how you can convince him to change his mind. When talking to a partner who may disagree with your pregnancy plans, you may want to consider obtaining help from a resource that can help advocate for your pregnancy decision and connect you with a supportive network. It's understandable for you to want your partner to feel the same way about the pregnancy as you do, but it can be helpful to know that talking him through the pregnancy does not have to be something you do alone.
Are you afraid your partner is hesitating when it comes to supporting your pregnancy decision? Avenue Women's Center can meet with you for a free, confidential pregnancy consultation to offer you options information and compassionate support. Our client advocates will provide you with a nonjudgmental environment where they can listen to any concerns you may have as they answer your questions. Schedule a free appointment and meet with us today!
Perhaps you're feeling disappointed in your partner's reaction to your pregnancy news. Please be aware that the pregnancy is not something you should feel ashamed of, and there are avenues of support available to you. If it feels like your partner is not being encouraging towards your choice, you may want to seek help from someone who understands you and your situation. This support may come through a trusted support person, a medical professional, a therapist, or an expert at a local pregnancy center. This also opens up the option of involving your partner in this process, as it may help him to understand your pregnancy decision.
If your partner is hesitant about you continuing the pregnancy, but still remains open to discussion, a pregnancy consultant can meet with you and your partner. On top of talking through your decision with a friend or family member, a pregnancy consultant can offer expert help through a nonjudgmental environment. It's possible the pregnancy news is overwhelming for your partner, and perhaps his fears can be alleviated if he knows there is support behind you both. But if you feel your partner is beginning to apply pressure in order to force you into a decision you do not want, remember the responsibility of him being able to care for your needs does not fall on you.
Avenue Women's Center can provide the information and support you are looking for. Our expert client advocates are here to listen and address any concerns or questions you may have. By taking the time to talk with you and learn about your situation, our centers strive to build the supportive network you need to feel more confident in your decision. Reach out and meet with one of our compassionate client advocates today!
The information provided here is general in nature.  It is not a substitute for a consultation with a medical professional. Before any medical procedure, it is imperative that you discuss your personal medical history, risks, and concerns with your doctor. If you have questions during or after a procedure, your doctor should be immediately contacted. Avenue Women's Center is not an emergency center.  If you are experiencing severe symptoms, such as bleeding and/or pain, seek immediate medical attention.  Contact your physician, go to an emergency room, or call 911.