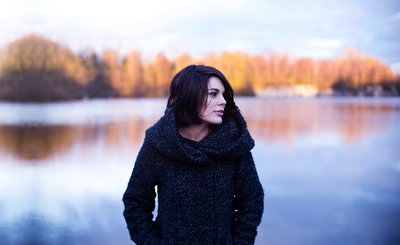 "I want to get an abortion." Although it isn't something you planned, when you're in the situation to make this statement, there are many questions in front of you as well. Whether or not you have had an abortion before, or if you know someone who has, every situation is unique. To work through your questions with a caring professional can help you move forward as strongly as possible.
That's how we at Avenue Women's Center want to help and support you. We know how beneficial it is to talk with someone a bit removed from the situation. We are here to help women as they set their best, well-thought-out course of action. We invite you to call, chat, email or text us.
After establishing "I want to get an abortion," here are some questions you can discuss with a Avenue Women's Center client advocate:
Do I know absolutely for sure that I am pregnant?
How far along am I?
What kind of abortion should I seek? Surgical or a medication abortion?
What's involved in each type of abortion? Is one preferable to the other?
How do I know which one I am eligible for?
What other questions do I need to ask that I've not even thought of yet?
It is the commitment of each one of our confidential, non-judgmental client advocates to listen to where you are, and to share information and options with you that will help you get through a difficult time.
As we're writing this, we want you to know we're serious about caring for you. We just opened the latest Evaluation Form from our Wood Dale clinic. It was completed by another woman who said "I want to get an abortion." When asked to comment on what she liked about her consultation, the client wrote:
"Everything. The two ladies, cleanness, quietness, comfortability. [My client advocate] was very amazing and easy to talk to. She made me feel very comfortable."
We want every Chicagoland woman who is thinking about getting an abortion to be able to write similar comments. You deserve that kind of care. Our Chicagoland offices are located in Elmhurst, Glen Ellyn / Lombard, Naperville, West Chicago, and Wood Dale, Illinois. We hope you will visit your closest location, and allow us to serve you.
The information provided here is general in nature.  It is not a substitute for a consultation with a medical professional. Before any medical procedure, it is imperative that you discuss your personal medical history, risks, and concerns with your doctor. If you have questions during or after a procedure, your doctor should be immediately contacted. Avenue Women's Center is not an emergency center.  If you are experiencing severe symptoms, such as bleeding and/or pain, seek immediate medical attention.  Contact your physician, go to an emergency room, or call 911.