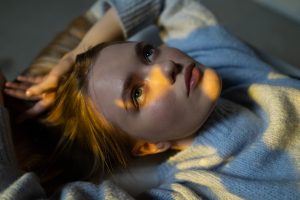 Sometimes in life, our current circumstances don't match up with our ideal dreams or goals. We might be in a situation that we wished was different or had a better outcome. Perhaps you find yourself in such a situation now. Maybe you're unexpectedly pregnant without the support of a partner. While pregnancy is a lot to handle on its own, this may bring some extra hurdles to your decision-making process. Perhaps you would've considered parenting, but find yourself looking into different options now. When you've dreamt of giving any future children a family with two parents, what do you do when that isn't the case? 
It's hard when you find yourself in a different reality than what you always pictured. Facing an unexpected pregnancy without a supportive partner can feel overwhelming. At Avenue Women's Center, we want you to know that you aren't alone. We're here to provide support, services, and care – all at no cost. 
Reach out today to schedule an appointment at one of our six DuPage County locations!
Pregnancy Plans Without a Partner
Moving forward in a pregnancy decision when you always imagined an entirely different scenario isn't easy! When you've thought you'd become pregnant and parent with a partner, it can be difficult when things aren't that way. However, it's important to ask yourself some crucial questions before moving forward.
Processing Your Pregnancy Plans
Asking yourself questions and taking time to answer honestly can be helpful in determining how to move forward with a pregnancy plan. You might ask questions such as:
Why do I want a two-parent home?
Can I parent successfully by myself?
Do I have friends and family who can support me in the place of another parent?
Is it possible that one day down the road somebody will come into my life and parent with me?
Is this pregnancy something that I really want and dream of despite not having a partner?
What are the benefits to a one-parent home?
What resources and support are available to me if I parent alone?
Do I know the facts about all of my pregnancy options? And which one aligns most with my values and dreams?
Have I taken healthy next steps like confirming my pregnancy and having an ultrasound exam?
Empowered to Make a Healthy Pregnancy Decision
Wherever you're at in your process, support and resources are available to you. You don't have to face this pregnancy or any of your decisions alone.
Let Avenue Women's Center become a support for you as you make a pregnancy decision. We want to empower you to make healthy, informed steps forward. Our caring consultants and expert medical team provide limited medical services and confidential consultations.
Contact us today for an appointment right away!
The information provided here is general in nature.  It is not a substitute for a consultation with a medical professional. Before any medical procedure, it is imperative that you discuss your personal medical history, risks, and concerns with your doctor. If you have questions during or after a procedure, your doctor should be immediately contacted. Avenue Women's Center is not an emergency center.  If you are experiencing severe symptoms, such as bleeding and/or pain, seek immediate medical attention.  Contact your physician, go to an emergency room, or call 911.