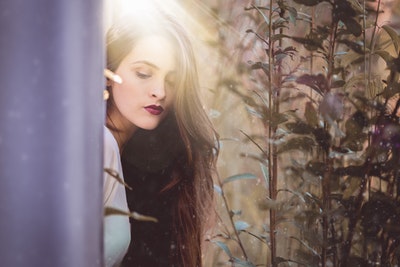 The past can influence us, but it doesn't have to define us. A remark from a client got us thinking about that. She had been in a circumstance where she felt she had been forced to have an abortion in the past. After her experience, she firmly stated, "I don't want to do that again."
Avenue Women's Center has offered support and assistance in the Chicagoland area for women confronted with an unintended pregnancy for over 36 years. If you find yourself pregnant, regardless of the circumstances, we're here to help. Our services include medical-grade pregnancy tests, complimentary pregnancy consultations, options information and resources, and the support of our caring client advocates. Contact us today for an appointment. We want to accompany you on this journey.
Bestselling author Rick Warren has made a true and important statement about the past: "We are products of our past, but we don't have to be prisoners of it." It's not uncommon to face an unplanned pregnancy a second time. However, each time, a new set of options is available to you. Feeling like you were pressured or forced into an abortion before doesn't mean that it's a choice you have to make for the future. Saying "I don't want to do that again" is a declaration that you are not held prisoner by your past. The next thing you need to determine is what you want to do as an alternative.
When making plans for the future, it's helpful to identify what may be shaping your thoughts and feelings. What is making you lean a certain direction in regards to your pregnancy decision? Did pain or negative side effects accompany your past abortion? Does facing a pregnancy again bring up the same feelings you experienced around your previous experience? It's important to know what is going on and how it is shaping your plans going forward.
Next, it's important to receive accurate, up-to-date information regarding your current pregnancy. Avenue Women's Center can provide services that will give you information about the pregnancy itself, as well as the options that lay before you. Also, sharing about your current situation with a nonjudgmental, uninvolved third party can be very beneficial for processing the pregnancy decision.
A recent client shared this about her time with CareNet: "My peer counselor was non-judgmental, empathetic, and sincere. She listened to my worries and fears. She guided me through some of my pain, and after helped me reflect and meditate. I feel that I have direction and a plan."
Regarding the past, philosopher Søren Kierkegaard states, "Life can only be understood backwards; but it must be lived forwards." Our history and previous experiences may shape us; however, where we go from there is up to us. Your decisions must be your own, but you needn't walk this road alone. Please contact us at one of our five DuPage County offices: Elmhurst, Glen Ellyn/Lombard, Naperville, West Chicago, or Wood Dale. We'll be waiting to hear from you.
The information provided here is general in nature.  It is not a substitute for a consultation with a medical professional. Before any medical procedure, it is imperative that you discuss your personal medical history, risks, and concerns with your doctor. If you have questions during or after a procedure, your doctor should be immediately contacted. Avenue Women's Center is not an emergency center.  If you are experiencing severe symptoms, such as bleeding and/or pain, seek immediate medical attention.  Contact your physician, go to an emergency room, or call 911.