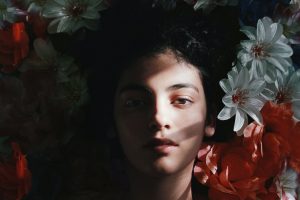 Have you recently discovered an unexpected pregnancy?  Maybe you came to accept this outcome, whether that was a difficult process or not, and decided on parenting.  Maybe your pregnancy was intentional from the start, or something you weren't trying to prevent.  The decision-making process that leads someone to carry a pregnancy can be a winding road.  But accepting the circumstances and making a pregnancy choice in due course may bring some sense of closure and relief.
Perhaps you'd reached this point when new information came to light, forcing you to see your situation through a different lens.  Either you were diagnosed with a condition, or your pregnancy was.  These scenarios are bound to carry unique (and similar) ramifications.  Both can leave a person reeling.  Still, there's hope for a positive outcome, and Avenue Women's Center is here to help you pursue it with courage.
An unexpected diagnosis can naturally lead to the rethinking of a pregnancy choice.  Chances are, you're scared, frustrated, and confused- now more than ever.  Avenue has your back!  We're a limited medical clinic with six locations in the western Chicago metro area.  Our expert team members are available to process these circumstances by your side. We're here to help you access the resources you need to make a pregnancy choice you can accept while prioritizing your wellness.
Discover our no-cost early pregnancy services!
If You Were Given a Diagnosis…
There are new implications to consider regarding your health and your pregnancy.  Your safety is the highest priority.  Needless to say, it's important to follow your doctor's health care recommendations regarding this diagnosis.  Letting your medical professional know that you're pregnant is critical.  He or she can provide reliable information on how your wellness, your treatment, your pregnancy, and your pregnancy options may be impacted (or refer you to another qualified professional who can).  Keep in mind, the discovery of this diagnosis may be something to feel thankful for, as hard as that may be to hear and as irrational as it may sound.  The condition existed before it was exposed.  Now that you're aware of it, you can take your next steps with an informed perspective and more effectively safeguard your health.
Of course, situations like the one you're facing are typically very stressful, with or without the added complexity of a pregnancy.  Our compassionate team at Avenue is here to provide ongoing emotional support, no matter where your path leads.  We offer free early pregnancy services (like lab-quality pregnancy tests and limited medical ultrasounds) to help you know where you stand.  Again, it's very important to speak with a medical professional.  If you don't have a doctor or health insurance, we can provide information to steer you in the right direction.
If the Pregnancy was Given a Diagnosis…
You may have a lot to grapple with for different reasons.  Certain conditions can be identified pre-birth that would affect the baby's long-term health if the pregnancy was carried to term (like Down's Syndrome, for example).  A diagnosis carries the potential to complicate a pregnancy and affect the health of both woman and baby, even if the condition is believed to be curable.  It's no surprise that pregnant women and their partners sometimes have doubts upon receiving this news, whether the pregnancy was planned or unexpected.
It can be very hard to accept the shocking reality of a diagnosis.  Maybe that's because a newly diagnosed condition could mean significant changes to the life a person has envisioned for herself, her child, and her family.  It's also important to recognize that plan adjustments are unavoidable.  The future is going to look different than you've imagined, regardless of the outcome of this diagnosis or which pregnancy option you decide to pursue.  Again, it's important to prioritize your health and seek care from a qualified medical professional.  Speak with a doctor who has experience treating this diagnosis.  He or she can educate you on the risks involved, highlight your options, and paint a clearer picture of what to expect, which may help you restructure your plan and discover peace of mind.
Life is full of challenges that are difficult to predict, which is why it helps sometimes to hold expectations loosely.  The discovery of a diagnosis during pregnancy may be a particularly meaningful challenge that you're struggling to manage today.  Know that you're capable of building strength and resiliency through this storm.  Don't let fear govern your pregnancy decision.  Make an empowered choice.  Avenue is here to help you do that. We provide information (about your pregnancy, options, and resources) and caring support at no cost.
Call, text, chat, or email!  You'll be met with warmth and compassion- never judgment- no matter which path you choose.
Reviewed by Patricia Kuenzi, APN-CNP, MSN, ANP, PNP.
The information provided here is general in nature.  It is not a substitute for a consultation with a medical professional. Before any medical procedure, it is imperative that you discuss your personal medical history, risks, and concerns with your doctor. If you have questions during or after a procedure, your doctor should be immediately contacted. Avenue Women's Center is not an emergency center.  If you are experiencing severe symptoms, such as bleeding and/or pain, seek immediate medical attention.  Contact your physician, go to an emergency room, or call 911.