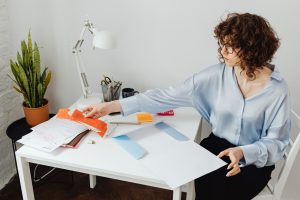 Being in a tough spot financially can be distressing. Maybe you aren't even in a tough spot, but you're just not where you hope and dream to be one day. To shake things up even more, perhaps you now find yourself unexpectedly pregnant. You know pregnancy and, further, parenting can be expensive, so you've decided to abort. However, you tell yourself, if only you had better finances you would choose to parent instead.
Do you find yourself in a difficult spot financially as you face unexpected pregnancy? Figuring out what to do at this point might feel stressful, confusing, or lonely, especially if you want one thing but feel forced to choose the opposite. Avenue Women's Center is here to be a helping hand. Adding caring and expert support to your resources can be super helpful and a comfort in this challenging time. Our consultants are equipped with information and ideas to help you take the next steps in your pregnancy.
Call, chat, email, or text us today to schedule a consultation!
Do You Have the Support and Resources You Need?
Facing financial challenges or an unexpected pregnancy is difficult, right? But there are so many organizations and resources available to you to help you out. It is never a bad idea to take stock of what is out there and how one place or another might make your life a bit smoother. If you need help collecting these resources, our consultants at Avenue would love to get you connected!
Could Your Circumstances Soon Improve?
If the only thing holding you back from parenting is a financial problem, is it possible this issue could soon improve? Life has many twists and turns, but could it be that things will get better for you? There is always hope on the horizon, and even if things are difficult right now, it doesn't mean they always will be.
Practical Pregnancy Steps
Regardless of your decision, it's important to gather the right information about your pregnancy. Knowing the health and age of your pregnancy will help determine what kind of abortion you could be eligible for. A good way to learn this would be to receive an ultrasound exam. At Avenue, we offer limited and always free, always confidential ultrasounds for our clients. We want to make sure you are secure in your decision and have all of the information you need.
You don't have to figure any of this out alone. There are resources and people available to ease the challenges of an unexpected pregnancy. Let us help you figure out what your next steps are by offering a limited free ultrasound exam and a confidential consultation. Don't let your finances keep you from making the decision you truly want! 
Schedule your first appointment with us at a location near you!
The information provided here is general in nature.  It is not a substitute for a consultation with a medical professional. Before any medical procedure, it is imperative that you discuss your personal medical history, risks, and concerns with your doctor. If you have questions during or after a procedure, your doctor should be immediately contacted. Avenue Women's Center is not an emergency center.  If you are experiencing severe symptoms, such as bleeding and/or pain, seek immediate medical attention.  Contact your physician, go to an emergency room, or call 911.