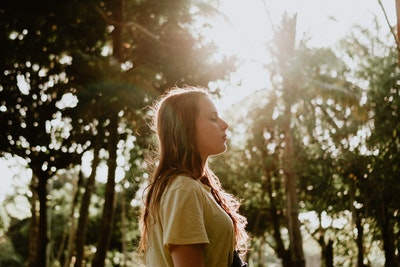 Deciding what option is best for you when you're faced with an unexpected pregnancy can be overwhelming, and it's normal to feel a little stressed when it comes to obtaining all of the information you need. Perhaps you've come to the conclusion that adoption is the best choice for you, but you're feeling a bit uncertain about how to make an adoption plan. Remember you are not alone when it comes to making this decision, and there are plenty of resources available to walk you through the process and guide you towards the next step with an adoption plan.
Avenue Women's Center is here to provide you with accurate information about all of your pregnancy options, including adoption, through our six locations in the Chicagoland area. Our expert client advocates will work with you to meet your individual needs and provide you with support. Contact us to schedule your free appointment today!
Options Counseling: After learning you're pregnant, you may want to receive counsel about all of your pregnancy decisions. Pregnancy options counseling is typically done by a non-judgmental pregnancy consultant who provides personalized client care. This can help with your decision-making process, and once you meet with an agency, social worker, or an adoption attorney, they can provide you with more information about adoption laws in your state.
Adoption Plan: There is more than one form of adoption. An open adoption allows you to meet with the potential adoptive parents and review their profiles. After choosing an adoptive family, you may continue to have an ongoing relationship with your child and the adoptive family if you wish. If you decide that a more confidential adoption plan is best for you, then your agency can assist in creating a plan based on your individual preferences.
Post-Adoption: The child will typically be placed in the care of the adoptive parents after leaving the hospital. The timeframe and requirements of adoption plans vary from state to state. Please take a look at your own state requirements and discuss them beforehand with your agency or lawyer. If making an adoption plan through an agency, many women continue to receive some form of support services after the adoption takes place on an ongoing basis.
Adoption is a pregnancy option that is often conveyed inaccurately. Although some women may know someone who was adopted as a child, it often more rare to know a birth mom who formed an adoption plan. Adoption may be portrayed in movies or on TV, but with a skewed or even negative perspective. There are many misconceptions about adoption, and it's important to find our more information regarding the option before making a pregnancy decision.
Our compassionate client advocates at the Avenue Women's Center are here to equip you in the next step of your pregnancy decision, including providing accurate information about your options, including adoption, abortion, and parenting. We offer helpful resources and nonjudgmental support as your sort through all of your options. Schedule an appointment with us today for a free consultation to discuss adoption or receive any of our other helpful services!
---
References:
National Council for Adoption. The Adoption Process. Retrieved from: https://www.adoptioncouncil.org/expectant-parents/process
National Council for Adoption. Choosing An Adoption Agency. Retrieved from: http://www.adoptioncouncil.org/expectant-parents/find-an-agency
Adoption Center. Types of Adoption. Retrieved from: http://www.adopt.org/types-adoptions
The information provided here is general in nature.  It is not a substitute for a consultation with a medical professional. Before any medical procedure, it is imperative that you discuss your personal medical history, risks, and concerns with your doctor. If you have questions during or after a procedure, your doctor should be immediately contacted. Avenue Women's Center is not an emergency center.  If you are experiencing severe symptoms, such as bleeding and/or pain, seek immediate medical attention.  Contact your physician, go to an emergency room, or call 911.