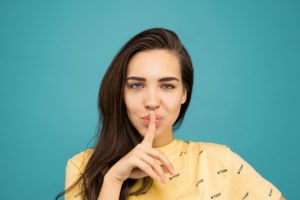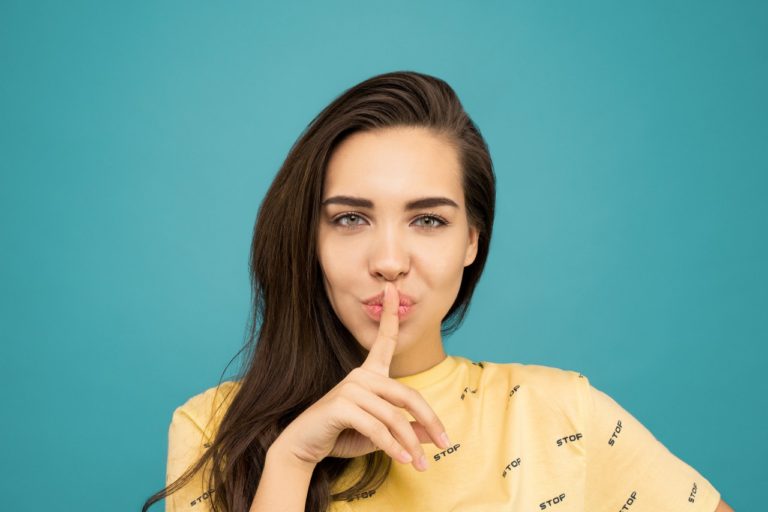 After learning you were pregnant, you may have considered choosing abortion. Perhaps you feel hesitant about telling others. Some women want to keep their pregnancy and abortion decision hidden from their friends and family. While this is an option, it can add an extra challenge to what may already be a stressful situation. Keeping something a secret from certain people in your life can be hard. If you don't plan to discuss your abortion decision with them, do you have someone you can talk to?
Are you worried about telling your friends or family about a potential abortion decision? Even if you'd like to keep an abortion decision secret, you don't have to navigate this alone. Avenue Women's Center is here to discuss your options in a confidential environment. Our expert pregnancy consultants will address your questions and concerns about abortion, the different types of procedures, as well as potential alternatives. We're here to provide you with a place to talk openly about your pregnancy and build confidence in making a decision.
Contact us today for free information and support throughout your unexpected pregnancy!
Pros of Keeping Things Secret
As you began to think about abortion, you may have several reasons you'd like to keep it a secret. Some of these perceived pros could be:
Avoiding a tense conversation with friends and family members who may not know about the pregnancy.
Fears about what those around you may think if they knew about the pregnancy. Concerns over what they might say if they knew you were contemplating abortion.
Not talking about it in order to protect yourself. A desire to put the decision behind you quickly and move on.
Cons of Keeping Things Secret
However, concealing a major decision like this from those around you can come with a few cons. Before committing to this option, there are a few things you may want to give yourself time to think about.
If you don't tell anyone, will it be stressful to keep it hidden?
Will there be any hurt feelings if your loved ones are not let in on the pregnancy decision-making process?
Are you still able to access any medical services you may need prior to the abortion? Can you receive an ultrasound exam to assess the risk of miscarriage or ectopic pregnancy? Or what about being able to transport yourself to any follow-up procedures that may be necessary after the abortion?
Finding Someone to Talk to About Your Unexpected Pregnancy
There may be a list of reasons why you feel hesitant to tell your friends and family members that you're thinking about having an abortion. You may be worried about their reaction to your pregnancy news. And you may fear judgment if they knew more about your situation. But can this solution work in the long-term?
Choosing to keep your consideration of abortion a secret can lead to missing out on support and encouragement from those closest to you. This applies not only to the decision-making process but afterward when you may need someone to talk to. Some women report feeling a wide variety of emotions after an abortion experience. It may be a good idea to trust at least one person with your secret so they can be there for you if you need someone to lean on.
The stress of keeping a secret long-term can also be emotionally strenuous. Processing your feelings before and after your decision can be difficult without there being anyone to seek support from. While it may seem scary at first, and keep in mind you do not have to tell everyone at once. Informing your friends and family members about the circumstances you're facing can bring some comfort.
They may express surprise in responding to your pregnancy news at first. But try to give them space to process the news. If you're still thinking about abortion after opening up about the pregnancy, then perhaps you can discuss the level of support your loved ones can provide you with throughout each of your pregnancy options.
Outside Support During an Abortion Decision
But if you haven't told your friends and family about the pregnancy yet, or you're struggling to communicate with them about it now that they know, a counselor or a pregnancy consultant may be of some assistance. These trained professionals can act as a soundboard as you make a plan about your pregnancy and determine healthy ways to discuss it with others. They can help to dispel feelings of isolation by providing you with a private space to disclose your emotions.
Facing an unexpected pregnancy and thinking about having an abortion can be emotional. While you may not feel comfortable talking about it, not having a solid support system behind you can make things harder. You may have to cope with the stress of keeping things secret in addition to everything else. There may be a lot of feelings swelling up inside you during this time. It can be helpful to safely share them with someone before you move forward with a decision.
Do you want to keep an abortion decision secret from your friends and family? Avenue Women's Center can provide you with confidential and caring support. We offer free, unlimited ultrasounds to assist with making an unexpected pregnancy decision based on relevant information. Our private consultation appointments give you the opportunity to share your feelings about the pregnancy and talk about your options with our caring staff.
Reach out today for help navigating through your pregnancy!
The information provided here is general in nature.  It is not a substitute for a consultation with a medical professional. Before any medical procedure, it is imperative that you discuss your personal medical history, risks, and concerns with your doctor. If you have questions during or after a procedure, your doctor should be immediately contacted. Avenue Women's Center is not an emergency center.  If you are experiencing severe symptoms, such as bleeding and/or pain, seek immediate medical attention.  Contact your physician, go to an emergency room, or call 911.