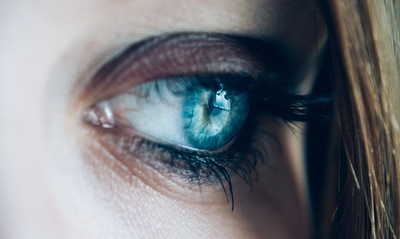 Are you wondering if you might be pregnant? Living with uncertainty is not fun. Worrying about pregnancy can feel overwhelming. What can you do? Where can you go for help?
If you are anxious and in need of a pregnancy testing center in Wheaton, help is available at your nearby Avenue Women's Center clinic. Of our five Chicagoland locations, our office at 1200 Roosevelt Road in Glen Ellyn is likely the one nearest you. Not only are our services completely confidential, the medical-grade pregnancy test we offer is accurate and free. We invite you to contact us today for the assistance you are seeking.
There are a number of symptoms that may indicate pregnancy, but symptoms alone are not always reliable. Results from home pregnancy tests may be inaccurate or difficult to read. Our free pregnancy tests are over 99.5% accurate, and able to detect pregnancy just ten days after the possible time of conception. At Avenue Women's Center, your test results are read during your appointment, while you are still in the office.
If your Avenue Women's Center test indicates a pregnancy, we understand that you may suddenly be confronted with additional questions. Many women have an idea of what they would do "if" a test came back positive. However, the decision often needs to be re-examined once pregnancy becomes a reality. Avenue Women's Center is also prepared to assist as you process your options and decisions. For over thirty-five years, we have been serving women of all ages in the western suburbs of Chicago, in whatever pregnancy situations they may be facing. Our clients know us. They trust us, they return to us, and they refer their friends to us. We hope to earn your trust as well.
Unintended pregnancy evokes a wide range of emotions and concerns. We understand that your emotions and situation are unique and important. We are committed to provide all of our clients a listening, nonjudgmental ear, accurate information, and compassionate support. We feel strongly that no woman should have to face an unplanned pregnancy on her own. Our private pregnancy consultations are free, as are many of our services. If you're looking for a pregnancy testing center in Wheaton, or wherever you might be in DuPage County or the surrounding area, we are here to be a resource for you.
Do you just need to establish whether you are pregnant?
Has your pregnancy already been confirmed and you want to explore options for your pregnancy decision?
Are you wishing for impartial guidance regarding your next steps?
Do you need advice for navigating tricky relationships that are impacting your options?
Do you just want someone to listen as you talk and sort through your thoughts?
Would you feel comfortable if you just had more facts on hand?
Perhaps you fall into one of those categories… or perhaps into all of them. Whatever your situation, you are not alone. Walk-ins are welcome at all our locations, or call ahead to reserve an appointment time. You can reach us by phone, text, email or chat. With multiple locations – including one near Wheaton – we look forward to serving you.
The information provided here is general in nature.  It is not a substitute for a consultation with a medical professional. Before any medical procedure, it is imperative that you discuss your personal medical history, risks, and concerns with your doctor. If you have questions during or after a procedure, your doctor should be immediately contacted. Avenue Women's Center is not an emergency center.  If you are experiencing severe symptoms, such as bleeding and/or pain, seek immediate medical attention.  Contact your physician, go to an emergency room, or call 911.