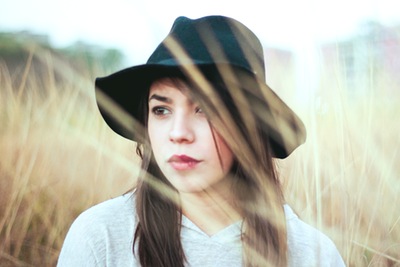 When faced with an unintended pregnancy, many women wonder "How much is abortion?" It is a common question, and a significant one. The answer to that question, however, depends on other questions about the pregnancy.
Since 1981, Avenue Women's Center has served Chicagoland as the first step for women confronting an unplanned pregnancy. It would be our privilege to assist you as you learn about your options and determine your next steps. Our services include a free, medical-grade test to confirm the pregnancy, and a free and confidential pregnancy consultation. We invite you to contact us by phone, text, email or chat for an appointment at one of our five locations: Elmhurst, Glen Ellyn / Lombard, Naperville, West Chicago, and Wood Dale, Illinois.
Are you wondering "How much is abortion?" If so, this information may help as you seek answers:
How far along is the pregnancy? Generally speaking, an abortion performed later in the pregnancy costs more than one performed early in the pregnancy. The age of the pregnancy will also determine whether a medication abortion is an option. The medication abortion is available only through the first 10 weeks of the pregnancy.
What method will be used? There are two methods for abortion: a surgical abortion and a medication abortion. A surgical abortion done in the first trimester (up to 13 weeks) may cost around $450. In the second trimester (13 weeks to approximately 24 weeks in Illinois), the surgical abortion can be expected to cost around $1,500. The cost for a medication abortion (available up to 9-10 weeks) is $300+ up to about $800.
Where will the abortion be done? The cost is generally higher in a hospital or physician's office than it is at an abortion clinic.
Where do you live? Costs may vary in different parts of the country. The cost information shared here reflects charges for local Midwest services and facilities. Abortions in the Midwest may cost less than in other regions.
There may be additional charges. An ultrasound is required to accurately determine the age of the pregnancy, and this may be an additional charge. Office visits and follow-up appointments may also result in additional charges, as will anesthesia, if applicable.
Here are some additional questions you may want to consider as you go forward in your planning:
Is the pregnancy properly located, or might this be an ectopic (tubal) pregnancy? An ectopic pregnancy is a serious medical condition that must be confirmed and treated by a doctor. Along with other symptoms, an ultrasound can give indication if there is danger of an ectopic pregnancy.
Is the pregnancy viable? Is it likely the pregnancy will continue, or are there indications that it will end on its own in miscarriage? This, too, is something that an ultrasound may reveal.
What do these questions have to do with the cost of abortion? 1) Treatment of an ectopic pregnancy is not considered an abortion but is an entirely different medical procedure. 2) If the pregnancy is not viable and it's likely to end in miscarriage, an abortion is not necessary and the cost of abortion need not be incurred.
Avenue Women's Center is committed to serving you as you process your pregnancy-related questions. We are here to walk with you as you learn what you want to know, consider your options, and navigate the difficult early decisions that are part of an unplanned pregnancy. We hope you will contact us today.
Source 1
Source 2
The information provided here is general in nature.  It is not a substitute for a consultation with a medical professional. Before any medical procedure, it is imperative that you discuss your personal medical history, risks, and concerns with your doctor. If you have questions during or after a procedure, your doctor should be immediately contacted. Avenue Women's Center is not an emergency center.  If you are experiencing severe symptoms, such as bleeding and/or pain, seek immediate medical attention.  Contact your physician, go to an emergency room, or call 911.