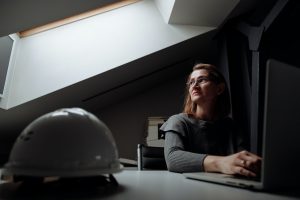 "I'm too old to be pregnant."  At Avenue Women's Center, we sometimes hear these words from women facing an unexpected pregnancy later in life than they could have anticipated.  But if you're already a grandparent, and you've recently discovered that you're pregnant again, your situation may feel particularly shocking.  Perhaps you feel like you've left parenting behind and have started a new chapter of life.  Maybe you're still young, and so is your daughter or son who had a baby.  You knew becoming pregnant again was possible, but you couldn't imagine this actually happening. You may still be adjusting to your role as a grandparent!  Coping with an unexpected pregnancy when you're already a grandparent can be disorienting, regardless of which pregnancy option you're leaning toward.  Fortunately, free services and compassionate pregnancy consultants are available to help you move forward with confidence.
At Avenue Women's Center, it's our mission to meet the needs of women experiencing an unexpected pregnancy.  Women of many ages, from all walks of life, can be affected by these overwhelming circumstances.  We're here to offer a listening ear and helpful resources, so you feel equipped to make an informed pregnancy decision. 
Learn more about our free and confidential first-step pregnancy services!
A Lot to Process!
Does the title of this blog fit your reaction to a recent pregnancy test result?  If so, you're probably wrestling with some complex thoughts and feelings right now!  Whether you're excited by this news, or feel one hundred percent ready to "pass the baton" of parenting to another generation, this is a lot to process!  You know from experience that the roles of "mom" and "grandma" include very different responsibilities.  If parenting is an option you're considering for this new pregnancy, you may be asking yourself, "Can I balance these two important jobs at once?"  And what about your family?  Your partner and kids may be just as surprised by this pregnancy as you are. They're likely going to have complex feelings and opinions of their own.  How do you begin to wrap your mind around all this, let alone make a pregnancy decision?
What Are Your Feelings, Values, and Hopes?
When faced with stressful and unpredictable circumstances, it's important to let the dust settle before taking significant steps forward.  Give yourself and your family time to process.  As the news begins to sink in, ask yourself how you're feeling about this pregnancy.  Your family members' viewpoints may be an important consideration.  However, it's critical that you take an honest look at your own emotions, values, and desires related to your pregnancy.
Receive the Medical Care You Need
Women often have more time than they realize to commit to a pregnancy decision of abortion, adoption, or parenting.  It's important for any woman to seek prenatal care in the early stages of pregnancy.  If you're pregnant at a more advanced age or have health risks, it may be especially critical to speak with a qualified medical professional right away.  Pregnancy risks become increasingly important to discuss as a woman reaches her mid-30s.  These age-related risks include gestational diabetes, high blood pressure, premature birth/low birth weight, miscarriage, and other conditions.  Speak with your doctor about your health and lifestyle.  She or he can help you understand important considerations related to your pregnancy and create a plan with your well-being in mind.
The Value of First-Step Pregnancy Services
At Avenue, we believe that every woman should have access to reliable information and caring support as she considers her pregnancy options.  That's why we offer free and confidential services including (but not limited to) lab-quality pregnancy tests, limited medical ultrasounds, options consultations, and community referrals.  In the middle of stressful circumstances, it can be helpful to speak with someone compassionate, impartial, and well-informed.  Our pregnancy consultants can be your shoulder to lean on.
This unexpected pregnancy may feel overwhelming, but you've got this!  You're a resilient mom and grandmother with loads of valuable experience.  Our expert staff at Avenue Women's Center would love to partner with you on the road ahead.  We provide a safe and welcoming environment to learn about your options and process your next steps.
Schedule an appointment at one of our six Chicago area locations!  Feel free to bring a family member for added support!
_______________
Reference:
Mayo Clinic.  (2022, July).  Pregnancy after 35: Healthy pregnancies, healthy babies.  Retrieved from: https://www.mayoclinic.org/healthy-lifestyle/getting-pregnant/in-depth/pregnancy/art-20045756
The information provided here is general in nature.  It is not a substitute for a consultation with a medical professional. Before any medical procedure, it is imperative that you discuss your personal medical history, risks, and concerns with your doctor. If you have questions during or after a procedure, your doctor should be immediately contacted. Avenue Women's Center is not an emergency center.  If you are experiencing severe symptoms, such as bleeding and/or pain, seek immediate medical attention.  Contact your physician, go to an emergency room, or call 911.