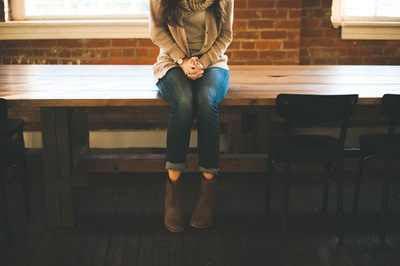 An unplanned pregnancy and abortion decision are not things most young women are eager for their parents to learn about. If you are a young woman in this situation, you may be wondering, "Can I get an abortion without telling my parents?"
When you ask, "Can I get an abortion without telling my parents?" part of your concern may be about notification or consent requirements for minors. We can help you with some legal information for that. Even more, however, we at Avenue Women's Center understand the difficult situation you may be facing with an unintended pregnancy. It has been our commitment for over 35 years to help and support Chicagoland women of all ages through the challenges of an unplanned pregnancy. Please contact us to CONFIDENTIALLY connect with one of our caring, nonjudgmental staff members for a free pregnancy consultation.
The Illinois Parental Notice of Abortion Act* requires:
that a health care provider must notify an adult family member 48 hours before performing an abortion for a patient who is under 18 years of age.
the adult family member may be a parent, grandparent, stepparent who lives with the minor or a legal guardian.
the abortion provider must give the notification directly, in person or by telephone.
the law applies for any minor seeking an abortion in Illinois, even if they do not live in Illinois.
This law requires notification only, not consent. If you cannot or do not want to tell any one of your adult family members, you may choose to go to court and get permission from a judge. Because of the judicial bypass option, the answer to "Can I get an abortion without telling my parents?" is "yes."
At this point, you may be wondering "Can I have a Avenue Women's Center consultation without telling my parents?" The answer to that question is "YES." If you would like to privately discuss your situation, you are safe in coming to Avenue Women's Center. No parental notification is involved. No judicial bypass is required. Even if you are a minor. As you make your way through this difficult time, we are here to serve you.
If you think you may be pregnant but are not certain, Avenue Women's Center can provide a free, medical-grade pregnancy test. Many of our services are free—and all are completely confidential, whatever your age. Whether you are ready to schedule an appointment, or if you want to start by asking some questions, we hope you will call, text, email or chat with us today.
The information provided here is general in nature.  It is not a substitute for a consultation with a medical professional. Before any medical procedure, it is imperative that you discuss your personal medical history, risks, and concerns with your doctor. If you have questions during or after a procedure, your doctor should be immediately contacted. Avenue Women's Center is not an emergency center.  If you are experiencing severe symptoms, such as bleeding and/or pain, seek immediate medical attention.  Contact your physician, go to an emergency room, or call 911.