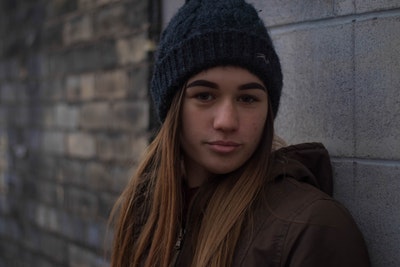 Being a teenager can be a time of great metamorphosis, as it is the only time in your life where you will be both a child and an adult. As changes set in, you find yourself faced with more adult-like decisions as you gradually embrace independence. An unexpected pregnancy can be life changing, and it's an occurrence that may require you to weigh the pros and cons behind each of your decisions. It's possible you've decided parenting is not right for you yet, but you still have two options left: abortion or adoption. Making a pregnancy-related decision may require careful research, and there are resources available that can assist with finding the right option for you.
Are you a teenager deciding between abortion and adoption? With six centers located throughout the Chicagoland area, Avenue Women's Center offers free pregnancy tests and confidential consultations. Our compassionate staff will take the time to listen to your unique situation, offering information about your three pregnancy options: abortion, adoption, and parenting, while addressing your individual concerns. Call, chat, email, or text us today for a free appointment at a center near you!
Your Abortion Decision
Thinking about your pregnancy options can be stressful, and for some teenagers, abortion may seem like the quickest or easiest choice. Although it would be nice to have someone else make the decision for you, the choice is ultimately yours to make, and there are a few questions you may want answered before you proceed. How much will an abortion cost? Will anyone need to be informed about the procedure? What are the clinic options in my area? Are they licensed and reputable? Are there any potential physical or emotional risks?
Teen pregnancy can seem overwhelming, but gaining a fuller understanding of your options may boast your confidence in your pregnancy decision. Speaking with a family member, a healthcare provider, or a pregnancy consultant may give you the chance to talk about this choice and see if it's right for you. It's understandable that you may feel overwhelmed, but sometimes, talking through a potential choice with a supportive ear can be beneficial.
Your Adoption Decision
It's possible that adoption wasn't your first thought, but it is still a pregnancy option to consider. Adoption allows you to continue pursuing your life goals without the potential risks of abortion. Although choosing adoption can be difficult, women who consider this option find that aspect appealing. Finding out more information regarding what an adoption plan would entail is your first step. What are your state's policies regarding adoption options? Do agencies in your area provide financial support for medical costs or other areas of need? What are the adoption plan options available to you? At what point is the adoption plan finalized? What is private adoption?
Speaking with a licensed adoption agency can start the process of answering some of these questions. The adoption vs. abortion choice can be a hard decision to make regardless of your age. Taking the next steps in gathering information and resources available to you will help you in making a choice with confidence
Avenue Women's Center understands the need for answers during an unexpected pregnancy. If you're a teenager feeling concerned about your pregnancy options, our client advocates will meet with you to discuss your choices at no cost to you. Find out more information regarding abortion and adoption at one of our centers located in Darien, Elmhurst, Glen Ellyn / Lombard, Naperville, West Chicago, and Wood Dale, Illinois. Schedule an appointment with us today!
The information provided here is general in nature.  It is not a substitute for a consultation with a medical professional. Before any medical procedure, it is imperative that you discuss your personal medical history, risks, and concerns with your doctor. If you have questions during or after a procedure, your doctor should be immediately contacted. Avenue Women's Center is not an emergency center.  If you are experiencing severe symptoms, such as bleeding and/or pain, seek immediate medical attention.  Contact your physician, go to an emergency room, or call 911.