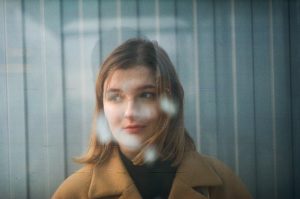 Are you facing an unexpected pregnancy?  If so, you may be experiencing feelings that are complex and difficult to process.  So, it's no surprise that many women in similar circumstances feel overwhelmed by the opinions of others.  Perhaps you're concerned about the stigma that your unexpected pregnancy may bring.  Stigmatization (or shaming) has been a painful experience for women throughout history, and today, the subject of unexpected pregnancy may feel more controversial than ever.  It can be very difficult to navigate all this with courage, but there's help available!
Avenue Women's Center is a first-step limited medical clinic offering lab-quality pregnancy tests, limited medical ultrasounds, options consultations, and more- all at no cost!  When you visit one of our six Chicagoland locations, you can feel at ease knowing we'll never benefit financially from your pregnancy decision.  We provide accurate information and caring support so YOU can take your next steps with confidence.
Reach out and learn more about Avenue!  We've been walking side-by-side with women since 1981, and we'd love to meet your needs through this challenging season as well.
Stigma is Hard, But Not Impossible, to Endure
Public opinions on this subject are diverse, complex, and often deeply personal.  Overall, it's healthy to have principles. And sometimes it's appropriate to express these with authenticity and kindness.  Perhaps you have your own firmly held beliefs regarding unexpected pregnancy, especially now that you've personally experienced this.  Unfortunately, there may be times when the people in your life communicate their own feelings and convictions in a disrespectful way.  And it's hard to put up with judgmental attitudes from others!  Even if your friends and family members aren't yet aware of your pregnancy, the fear of their disapproval alone can be overwhelming.
Engaging in a Respectful Conversation
We can't control the hurtful words and attitudes of others. But we can control our own reactions to them.  When you feel stigmatized by someone, it's okay to respond in an assertive but respectful way.  Would you feel safe having a conversation with the person, even if things get a little uncomfortable?  If so, consider sharing how his or her words or actions made you feel. How would you like to see these interactions change going forward?  Give the other person an opportunity to respond.  You may find it helpful to have this conversation in a private environment, free from distractions or time limits.  Perspectives may not change and an apology may not be offered, but perhaps you'll feel empowered knowing you've stood up for yourself.  Don't be afraid to pause and step away if this individual continues to have a shaming attitude or if the conversation isn't heading in a healthy direction.  Wait until you're both ready to speak from a calm mental space, or ask that she demonstrate courtesy regardless of any personal bias.
Finding a Trustworthy Advocate
In a world that often seems filled with negativity, it can be refreshing to share your story with someone kind and trustworthy.  Consider confiding in a family member, acquaintance, or a compassionate professional.  It's okay to have different values and to disagree, but we all need someone to lean on who genuinely cares about our health and well-being.  Avenue Women's Center wants to be a part of your support system, and to help you build healthy, supportive relationships with those around you.  We're available to mediate challenging conversations with your loved ones if you wish.  We also offer referrals and resources to help you take your next steps with your head held high!
Dealing with stigma around an unexpected pregnancy can feel discouraging and frustrating.  Avenue Women's Center provides a safe environment to share your story and receive support, free from any judgment!  All our services are completely free and confidential.
Schedule an appointment at one of our six locations in Chicagoland, Illinois!
The information provided here is general in nature.  It is not a substitute for a consultation with a medical professional. Before any medical procedure, it is imperative that you discuss your personal medical history, risks, and concerns with your doctor. If you have questions during or after a procedure, your doctor should be immediately contacted. Avenue Women's Center is not an emergency center.  If you are experiencing severe symptoms, such as bleeding and/or pain, seek immediate medical attention.  Contact your physician, go to an emergency room, or call 911.