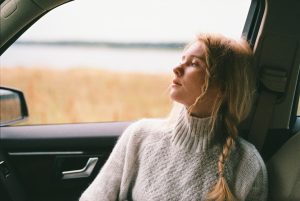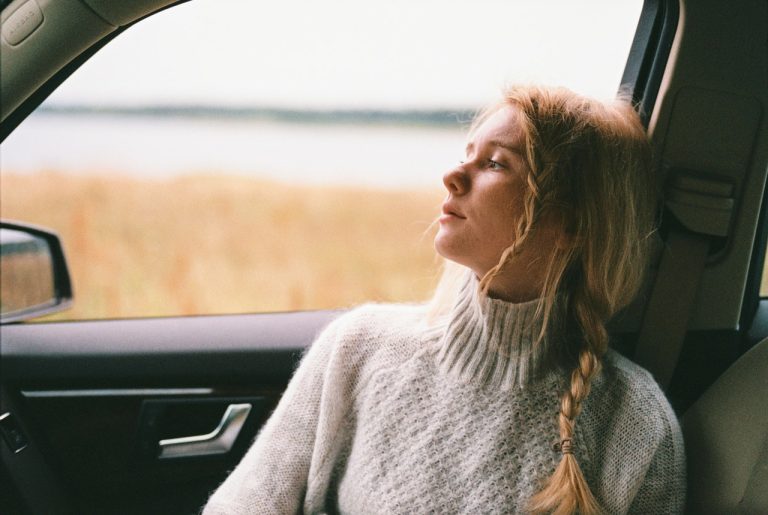 When faced with a difficult situation such as unexpected pregnancy, it may seem natural to make a split decision the very moment you find out. Perhaps you want to compartmentalize this news and move on with your life. And while it's not good to think about this decision without time for other thoughts or activities, it's also important not to make a decision this impactful in mere moments. What do you do when you're worried about overthinking a pregnancy decision?
Are you struggling with an unexpected pregnancy decision? Maybe you're afraid of overthinking your decision and just want to take action. You might feel pressured, afraid, or alone, but you don't have to worry. Avenue Women's Center is here for you. We understand each woman's situation is unique and will partner with you through this time. Our expert pregnancy consultants will help you process your news, your options, and your feelings. Learn more about your pregnancy options of abortion, adoption, and parenting so you can think through your decision.
Call, chat, email, or text us today to schedule your appointment!
Steps to Stop Overthinking
Facing an unexpected pregnancy decision can bring up a lot of unwanted emotions and thoughts. Having to grapple with this reality is not easy and will be a difficult path to walk. While it may seem best to make a decision right off the bat, it can be helpful and important to take time to process and consider your options before committing to a decision. Thinking and processing don't have to be a cause of worry or fear. Instead, it can be therapeutic as you figure out what it is you really want and find out what resources are available to you. There are a few good steps to take to keep from overthinking your decision!
Gather Your Thoughts.
Sometimes it's difficult to process by ourselves. It may be easy to slip into worry and feel pressured just to decide and get on with life. But taking the time to slow down and engage in a relaxing or fun activity can help ease our anxiety or stress. Then, taking the time to intentionally think through this decision might seem a bit easier. Maybe you like to create pro-con lists, journal, create art, take a walk, or process out loud. It may be helpful to ask yourself some questions such as:
What am I feeling about this pregnancy and the options before me?
How do I feel now about abortion, adoption, or parenting? How might I feel about one of those choices in a year? 5 years? 10?
What are my values and goals in life?
Do I have a support system to come alongside me? What resources are available to me regardless of what choice I make?
Process With Others.
Once you've gathered your own thoughts, it can be helpful to take the next step and begin processing with others. Maybe this is your partner, a trusted friend or family member, or a professional such as a pregnancy consultant. Sometimes just talking to somebody else can help us think more clearly and offer a different perspective on our situation. And if you are struggling with anxiety or fear, having another person to bounce ideas off of and express yourself to can help relieve some of that emotional tension.
Confirm Your Pregnancy.
It's important to both confirm your pregnancy as well as learn more about any potential early pregnancy risks. Avenue Women's Center offers free limited medical services such as medical-grade pregnancy tests which show accurate results just 10 days after possible conception as well as limited ultrasounds to determine the viability of your pregnancy (how likely it is to continue on its own). These are important steps in the decision-making process and taking these physical actions can aid in helping you not overthink your decision.
Wherever you may be in your pregnancy decision, whether determined, afraid, excited, or stressed, you are not alone. If you need somebody to talk to, information, resources, or a support system, Avenue Women's Center is here for you. Our caring pregnancy consultants would love to partner with you during this time and assist you in making the right decision for you. We strive to maintain your personal health and privacy by offering free limited medical services and confidential consultations. We're here to help you make a decision you feel confident about. Get equipped with the information you need right away.
Schedule your appointment with us today!
The information provided here is general in nature.  It is not a substitute for a consultation with a medical professional. Before any medical procedure, it is imperative that you discuss your personal medical history, risks, and concerns with your doctor. If you have questions during or after a procedure, your doctor should be immediately contacted. Avenue Women's Center is not an emergency center.  If you are experiencing severe symptoms, such as bleeding and/or pain, seek immediate medical attention.  Contact your physician, go to an emergency room, or call 911.