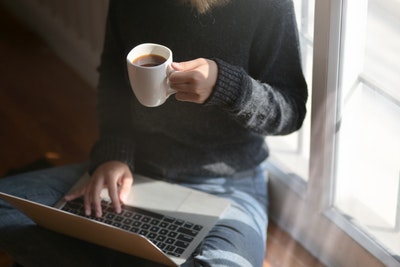 You may feel mixed emotions as you begin to take note of some of the changes in your body. As you process these new developments, there may be confusion, fear, stress, and even random periods of excitement interspersed with moments of anxiety. A sudden rush of feelings is normal when faced with an unforeseen change, and your mood may continue to fluctuate. While it's possible an unexpected pregnancy is the reason for this occurrence, you may have questions about the symptoms you are experiencing and if they are a sign of pregnancy. A number of changes can occur during this time, including breast tenderness, nausea, and fatigue. These are typical during pregnancy, but consulting a healthcare provider or a pregnancy consultant can help you feel more comfortable as you consider your pregnancy options.
Are you confused about some of the changes you may be experiencing and wondering if they are a result of an unexpected pregnancy? Avenue Women's Center has six centers conveniently located throughout the Chicagoland area, where our trained staff is here to answer any questions and give you the opportunity to take a free, medical-grade pregnancy test. We provide clients with the chance to discuss their situation with a caring pregnancy consultant who can empower you with reliable information and confidential care. Call, chat, email, or text us today for a free appointment at a center near you!
How Do I Know When to Take a Pregnancy Test?
While having accurate information about abortion, adoption, and parenting is important during an unexpected pregnancy, understanding what may be happening to your body right now is crucial as well. Being in a position where you're aware of your body and how it's evolving can equip you with knowledge on how to care for yourself, regardless of whether or not you're contemplating abortion as an option. There may also be a sense of security as well in knowing what sorts of changes your body may go through during your pregnancy, and speaking with a doctor or a pregnancy consultant about any potential concerns may reduce the chances of their being any surprises.
There may be subtle changes at first, and you may even be skeptical if they're signs of pregnancy. But certain symptoms such as acid reflux, frequent urination, and shortness of breath mean it may be time to take a pregnancy test in order to be sure. While these are available at most local drug stores, confirming an unexpected pregnancy through a doctor or a first-step options clinic may lead to more accurate results. Since it's normal to feel nervous when there is the possibility of pregnancy, taking a test at home may lead to mistakes that can potentially produce inaccurate results.
What Sort of Bodily Changes May Be Indicators of Pregnancy?
During an unexpected pregnancy, it can understandably be hard to read all of the pregnancy signs and symptoms, especially if this is your first time. It is not only your physical appearance that is often transformed, but certain bodily systems as well, and this is why it can be helpful to have access to support. A friend or family member who has been pregnant before, an Ob/Gyn, or a pregnancy consultant are just a few resources that can help you understand and adjust to these changes. Regardless of which of your three unexpected pregnancy options you intend to choose, ensuring everything is progressing safely can be important to your health and overall condition.
A pregnancy means you may begin to notice alterations to your:
Endocrine System
Body Weight
Cardiovascular System
Respiratory System
Breasts
Urinary System
Body Temperature
Pregnancy-related breast changes are often one of the first things women notice, and there may be some tenderness and growth there. The hormonal changes that are likely occurring may readjust parts of your system, and it's normal for this to usually cause you to have hot flashes. Since the expansion of your uterus often puts pressure on your bladder, frequent urination is often a symptom of pregnancy. If there are any other changes you have noticed or have trouble understanding, it's recommended that you ask questions of a professional resource.
What Sort of Symptoms Can Cause Worry?
While light vaginal bleeding is relatively common during the first trimester, always contact a medical professional if you have concerns. Brownish discharge and heavy bleeding may be a sign of miscarriage, and other symptoms may include:
Lower abdominal pain
Fluid discharge from vagina
Tissue discharge from vagina
Discontinuation of other pregnancy symptoms
Miscarriages sometimes occur because of a pregnancy developing outside of the womb (ectopic pregnancy). This condition can be life-threatening, and carries the risk of internal bleeding.
Symptoms of an ectopic pregnancy may include:
Persistent abdominal pain
Vaginal bleeding
Shoulder tip pain
Diarrhea or vomiting
Lightheadedness
These signs typically appear between weeks 5 and 14 of pregnancy, and 911 or a doctor should be contacted immediately if they occur.
Understanding the developments your body is experiencing and how to accommodate them can seem confusing, but Avenue Women's Center is here to provide you with answers. Our medical-grade pregnancy tests are accurate just ten days after possible conception. Find out today if the symptoms you are having are a result of an unexpected pregnancy by making an appointment at one of our six locations in Darien, Elmhurst, Glen Ellyn / Lombard, Naperville, West Chicago, and Wood Dale, Illinois.
---
References:
American Pregnancy Association. How Your Body Changes During Pregnancy (Infographic). Retrieved from: https://americanpregnancy.org/your-pregnancy/body-changes-during-pregnancy/
NHS. Symptoms: Miscarriage. Retrieved from: https://www.nhs.uk/conditions/miscarriage/symptoms/
Reviewed by Patricia Kuenzi, APN-CNP, MSN, ANP, PNP.
The information provided here is general in nature.  It is not a substitute for a consultation with a medical professional. Before any medical procedure, it is imperative that you discuss your personal medical history, risks, and concerns with your doctor. If you have questions during or after a procedure, your doctor should be immediately contacted. Avenue Women's Center is not an emergency center.  If you are experiencing severe symptoms, such as bleeding and/or pain, seek immediate medical attention.  Contact your physician, go to an emergency room, or call 911.