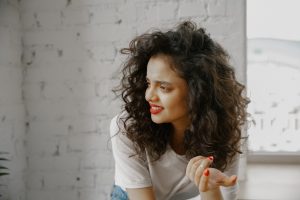 It's normal for an unexpected pregnancy to trigger confusing emotions.  Perhaps you're wrestling with anxiety, disappointment, and excitement all at once.  Maybe you're puzzled by feelings of numbness.  We all have unique ways of processing significant information.  But when your circumstances involve a meaningful choice, and you're struggling to pinpoint how you feel, this can result in a frustratingly difficult decision-making process.
Are you wondering how you're supposed to make a confident pregnancy choice when you're not even sure how you feel about the pregnancy?  Every person facing circumstances like yours has three options available to her: abortion, adoption, and parenting.  Avenue Women's Center offers the support you need to identify and follow your best path.
Learn more about Avenue's free first-step pregnancy services!  We provide lab-quality pregnancy tests, limited-medical ultrasounds, options consultations, and more!
Offering Valuable Insight
It's important to gain insight into your emotions before moving forward with any pregnancy decision.  That probably sounds easier said than done, but it may turn out to be a smoother, simpler process than you realize.  Avenue Women's Center is a safe and confidential space to begin this journey.  Our expert pregnancy consultants and nurses are available to provide reliable information with kindness and neutrality.  We're passionate about educating persons on all their pregnancy options, including the processes and risks involved with each, so that those we serve feel equipped to make informed decisions.  Learning about your pregnancy will not only empower you to safeguard your own health- it will also clarify how much time you have before some of your options may become unavailable.
Respecting Your Time and Helping You Use It Well
Thankfully, most individuals have weeks to process their feelings and learn about the possibilities that lay before them.  If you're considering a medical abortion, know that the abortion pill is FDA-approved through 10 weeks (70 days) of gestation.  And once that window passes, surgical abortion remains a possibility.  Weeks may not sound like a lengthy amount of time to consider something as significant as a pregnancy decision.  But it's possible to use that time to your full advantage and gather all the information you need in this limited period.  Our team at Avenue Women's Center understands that your time is extremely valuable.  We're equipped to serve persons promptly, often same-day, while maintaining the highest standards of empathy, attentiveness, and professionalism.
In our forty-plus years of service, Avenue Women's Center has walked beside countless individuals, couples, and families as they've navigated situations similar to yours.  We know that processing confusing emotions often takes time.  It's natural to feel stressed and stuck inside your own head when you're wrestling with complex feelings.  You may be in a very challenging head space.  But there's light at the end of this tunnel, and our caring staff at Avenue is here to help you find and follow it. 
Call, text, chat, or email to schedule an appointment today at one of our six locations in Chicagoland, Illinois!  Walk-ins are welcome!
The information provided here is general in nature.  It is not a substitute for a consultation with a medical professional. Before any medical procedure, it is imperative that you discuss your personal medical history, risks, and concerns with your doctor. If you have questions during or after a procedure, your doctor should be immediately contacted. Avenue Women's Center is not an emergency center.  If you are experiencing severe symptoms, such as bleeding and/or pain, seek immediate medical attention.  Contact your physician, go to an emergency room, or call 911.