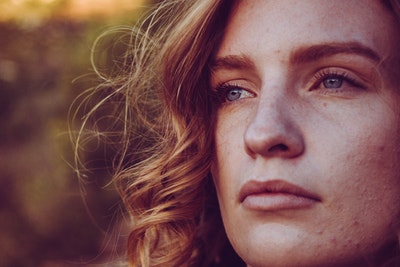 As humans, we crave connection with one another. We form different bonds with family, friends, and significant others. Some become strained, drift apart, or break as life carries on. We might become distant with time and experience, pulling away from forming honest and real connections until something major happens to shake us up. What if that something major is an unexpected pregnancy you aren't feeling connected to? You might feel torn or uncertain of how to handle this pregnancy, and possibly considering abortion because of the disconnection you're feeling.
Not feeling connected can make anyone feel alone in an unexpected pregnancy situation. But help is not far if you're in the Chicagoland area. For over 35 years, Avenue Women's Center has been a place for women to feel supported in the first steps of an unexpected pregnancy decision. Our free pregnancy consultations provide an understanding and confidential environment to express your unique concerns and learn more about your abortion options and alternatives. Contact us today and set up your free appointment at one of our five locations in Elmhurst, Glen Ellyn / Lombard, Naperville, West Chicago, or Wood Dale, Illinois.
You might feel like you're some anomaly for not feeling connected to this pregnancy, but you aren't alone. Feeling disconnected to a pregnancy is common. A lot of women judge themselves harshly, feeling like they naturally should be in tune with their pregnancy—whether it was planned or not. Shame or embarrassment often prevent women from speaking up about feeling disconnected, especially if you're thinking about having an abortion.
Why does this disconnection happen?
The reasons can vary from person to person. Every pregnancy situation is different, and each woman has their own thoughts, circumstances, and experiences that shape how they feel about becoming pregnant. Physically, you might not be experiencing a lot of pregnancy symptoms in the early stages, and this can cause feelings of detachment in some women. On the other hand, women who experience hormonal shifts and changes in their bodies can also feel disconnected from their pregnancy. It can feel like your body is no longer your own, causing emotions such as resentment, fear, frustration, or even loss of self.
Emotionally, you might not feel ready to be pregnant, and it can seem impossible to connect to your pregnancy as a result. If you're considering abortion, you might not want to feel connected. Your current life situations and relationship experiences can play a huge role in shaping your emotions about this pregnancy. Forming an emotional bond takes a subjective mix of feelings and circumstances, and the right mix is different for every person. An unexpected pregnancy often brings on a lot of varying emotions all at once, and it can be difficult to form a connection in an overwhelming storm of conflicting feelings. It's understandable, and even normal, to feel apathetic towards your pregnancy if you aren't completely sure of your next steps.
How can you cope with disconnection while deciding?
Some might find it comforting just to know that they aren't alone in feeling disconnected from their pregnancy. Give yourself the grace of understanding and the reassurance that you aren't the only woman who has ever felt this way—especially if you're considering abortion. Let your feelings take shape naturally, and try not to push yourself to feel things just because it's what you think is expected. It may also be a good idea to talk about our feelings out loud with a trusted person or your doctor. Don't be afraid to be transparent, open, and honest as you explain your emotions. Expressing your concerns can be helpful in learning what's causing you to feel detached, and possibly even shed light on the next steps of your pregnancy decision.
If you're not feeling connected to your pregnancy and considering abortion, it can be challenging to reach out for help. Avenue Women's Center is here to support you as you weigh your pregnancy options. Our free pregnancy consultations are completely confidential and private, allowing you to discuss your concerns without fear of judgement. Our experienced and caring staff takes the time to understand your individual circumstances and provide you with information about the options and alternatives available to you. Contact us today to set up your free and confidential pregnancy consultation. Help in facing this pregnancy decision is only a call, text, chat, or email away!
The information provided here is general in nature.  It is not a substitute for a consultation with a medical professional. Before any medical procedure, it is imperative that you discuss your personal medical history, risks, and concerns with your doctor. If you have questions during or after a procedure, your doctor should be immediately contacted. Avenue Women's Center is not an emergency center.  If you are experiencing severe symptoms, such as bleeding and/or pain, seek immediate medical attention.  Contact your physician, go to an emergency room, or call 911.