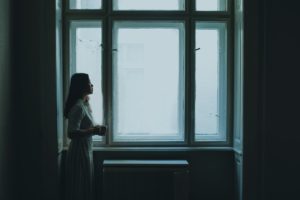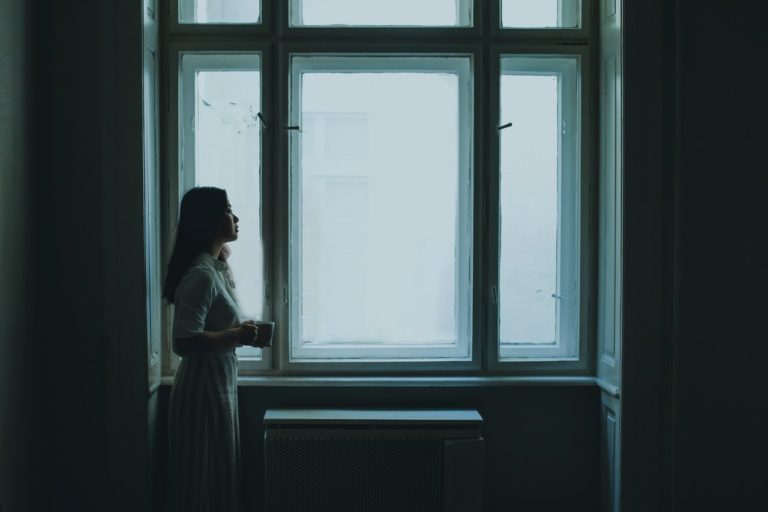 It's possible you may be feeling a little overwhelmed right now. In addition to being homeless, perhaps you just found out you're pregnant. Thinking about your options can seem like an impossible task if there are concerns about locating housing and other resources. Though this is a difficult circumstance, you are not without support. While outside pressures might be pushing you towards a quick decision, your safety is what matters most. Facing homelessness and a pregnancy at the same time can be scary. But ensuring you have access to a supportive environment can give you more time to think about what decision reflects your personal feelings the most.
Being homeless while pregnant can be mentally and emotionally stressful. Avenue Women's Center has served women throughout a wide variety of pregnancy situations over the years. We're here to offer you confidential support and relevant services at no cost. With six convenient locations in DuPage County, we can provide you with reliable information about your options and available resources. 
Receive confidential care by reaching out today to schedule a free appointment!
What Can I Do If I'm Homeless and Pregnant?
You may feel a bit unsure about what your next step should be. While resources are available to walk you through your pregnancy options, it's recommended you consider your personal situation first. Is there a friend, family member, or a spiritual leader you can reach out to? Have you considered contacting a local community organization for assistance, or a pregnancy consultant who can connect you to ongoing resources?
Everyone has moments of vulnerability where they need to be able to rely on someone. You are certainly not the first. If you're facing an unexpected pregnancy while you're homeless, there are a few ways to secure support for yourself.
Maternity Home for Homeless:
These facilities often provide housing and other services to women who are without a place to stay. Often the women who stay here have a safe place to live as the center helps them transition into new housing and find temporary work. Some of these shelters offer an extensive list of services for pregnant women. They may provide transportation to medical appointments, parenting classes, and financial assistance. You might appreciate connecting with the other women living there. Surrounding yourself with those who have had a shared experience can help build a sense of community. To find out more information about maternity homes, contact one for more information or ask questions of a pregnancy consultant who can refer you to one.
Adoption Housing:
Housing options during an adoption often vary depending on your state's laws and your individual circumstances. If you've thought about adoption, there are agencies that will provide you with assistance. Also, certain states allow them to continue to support you for a time post-adoption. You don't have to decide on adoption right away, as it's usually a choice at any point in your pregnancy. But contacting an adoption specialist early could provide you information on assistance with housing, financial aid, and necessary medical care. Speaking with an agency will not automatically commit you to this choice. Asking questions can help you learn more about what level of support is available to you.
Available Parenting Resources:
Parenting can be a challenging journey, and being pregnant and homeless can make it a little harder. Raising a child can be expensive. So, if you're considering it, then you may want to see what resources are offered to women in your situation. In addition to shelters for pregnant women, there are often additional government programs or local community agencies that can provide assistance.  Understanding and researching these forms of support can seem like a lot to handle. If you need help clarifying any confusion, reach out to the agencies for more information. Or meet with a professional who can walk you through these options.
Homeless and Considering Abortion:
Depending on how far along you are, you may have considered abortion as one of your choices. The stress of being homeless and pregnant might have led to doubts about continuing the pregnancy. But before you commit to this decision, it's important to consider things like cost, as well as your health. Depending on your state and insurance coverage, there may be cost involved with the abortion procedure as well as additional expenses for follow-up care. If it's still early in your pregnancy, you may want to see where you can go for an ultrasound exam. This can provide important information regarding your risk for miscarriage or an ectopic pregnancy. If you're in a complicated financial situation right now, ensuring all is well with your health is a priority. Your overall well-being comes before any pregnancy decision.
No matter what pregnancy plan you decide to move forward with, try to remember you are not without support. There are plenty of places that can assist you, helping you find safe housing and access to necessary medical care. Being homeless and facing an unexpected pregnancy can be a frightening circumstance. Although it may be a challenge, it's not one you must cope with alone.
Are you homeless while pregnant? Avenue Women's Center is here to connect you with resources and supply you with accurate information about all of your options. We understand this may be a stressful time for you. That's why we're here to listen and help you any way we can.
Reach out today to schedule a free appointment with our compassionate staff!
The information provided here is general in nature.  It is not a substitute for a consultation with a medical professional. Before any medical procedure, it is imperative that you discuss your personal medical history, risks, and concerns with your doctor. If you have questions during or after a procedure, your doctor should be immediately contacted. Avenue Women's Center is not an emergency center.  If you are experiencing severe symptoms, such as bleeding and/or pain, seek immediate medical attention.  Contact your physician, go to an emergency room, or call 911.