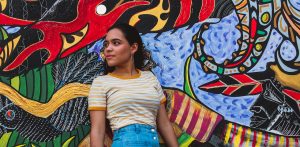 If you've told your family about your unexpected pregnancy recently, you may have realized how complicated their thoughts and feelings can be.  Chances are, your parents are processing many different emotions.  The tension that can sometimes result may be especially noticeable if you're a young person living at home with them.  When disagreements arise over a pregnancy decision, this can create conflict and make a pregnancy journey more confusing to navigate.  The good news is, there are steps you can take to build healthy communication and mutual empathy with your family members in these challenging times.
Your pregnancy decision is yours to make!  However, your parents may be dealing with their own thoughts and feelings regarding your pregnancy.  Maybe you're leaning towards having an abortion, but your parents want you to carry to term.  Avenue Women's Center is here for you!  We provide first-step pregnancy services including options consultations, equipping you to take your next steps from an informed perspective.  We want you to feel seen, heard, and supported, even if your family dynamics are complicated right now.
Call, text, chat, or email to learn more about our free and confidential services!
Navigating an Ongoing Pregnancy Conversation with Parents
Most parents love their children and want them to thrive.  However, when parents and their kids disagree over something important (like an unexpected pregnancy), these relationships can be tested.  It's hard to be in conflict with a loved one over anything. It can be especially hard when it's over circumstances that relate to your health and well-being!  If your parents are pushing back on your opinions regarding this pregnancy, consider your relationships with them.  Do your parents have a good track record of being compassionate, supportive, and nonjudgmental?  Would you feel comfortable inviting them to share their emotions or explain why they feel the way they do?  You may discover that their response to your pregnancy is motivated by their love for you, even if their views are very different than yours or they struggle to express themselves in a tender way.  Even if you disagree, striving to understand and respect their point of view can be helpful to your relationship.  Still, it's important that they recognize your responsibility over this pregnancy decision, listen to your perspective, and treat you with mutual kindness and respect!
Accessing the Support That You Need
We all need support when faced with challenging circumstances.  Hopefully, your parents will come to support you, even if they don't support abortion or another specific pregnancy option.  At Avenue Women's Center, we want to be a part of your support system while helping you strengthen your ties to others who can be a source of encouragement.  It may be beneficial to speak with a licensed counselor, faith leader, mentor, or pregnancy consultant about your own emotions and leanings around this pregnancy (and those of your parents too).  A trustworthy partner, family member, or friend can be a wonderful ally.  However, if you're running into conflict, you might consider asking an impartial person like a professional to mediate the conversation.  Sometimes, it can be refreshing to receive support and insight from someone who is less personally involved than your family members.  Your parents may benefit from this too!  A knowledgeable pregnancy consultant from Avenue can also connect you with practical resources in your area in order to further reinforce your support system.
Avenue Women's Center is a limited medical facility that provides pregnancy tests, limited medical ultrasounds, pregnancy consultations, and more for women experiencing an unexpected pregnancy.  We offer a safe space to share your story, and we're here to help you take your next best steps!
Schedule an appointment today at one of our six Chicagoland, Illinois centers!
The information provided here is general in nature.  It is not a substitute for a consultation with a medical professional. Before any medical procedure, it is imperative that you discuss your personal medical history, risks, and concerns with your doctor. If you have questions during or after a procedure, your doctor should be immediately contacted. Avenue Women's Center is not an emergency center.  If you are experiencing severe symptoms, such as bleeding and/or pain, seek immediate medical attention.  Contact your physician, go to an emergency room, or call 911.