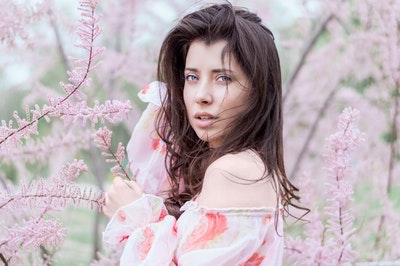 When facing an unplanned pregnancy, it can be hard to know which route to take, and which option is going to be best. It can feel overwhelming, and might leave you with a sense of confusion and uncertainty on what steps to take next. Every woman is faced with one of three options: abortion, adoption, and parenting. Although abortion and parenting are common considerations, often when it comes to adoption, our clients say, "I'm not strong enough."
Avenue Women's Center is a women's limited medical clinic, specializing in services geared towards unplanned pregnancy. Making a pregnancy decision can be difficult. Our caring client advocates provide information on all the pregnancy options, as well as helpful resources & nonjudgmental support. Contact us today for a private pregnancy consultation appointment.
In considering the options for pregnancy, many women dismiss adoption right away, often saying "they aren't strong enough" to make that decision. That thought process is not only common, but it's understandable. Making an adoption plan does in fact take a lot of strength, mentally and emotionally. But way too often women minimize their true strength, and let themselves believe they are "not strong enough."
Did you know that only approximately 4% of women who experience unwanted pregnancies will choose adoption? Yet 60% of Americans have had some form of personal experience with adoption, either through their own lives or the lives of a family member or close friend. How can you figure out if adoption is the best option for you and your baby? Here are some steps to help guide you in navigating the adoption route:
BE INFORMED – Any time we are making a big decision in our lives, the best thing we can do is be informed about the options we have. There is so much information on adoption, the different types of adoption and the process involved. By learning about all the aspects to adoption, it can help you figure out if this is the best route for you.
TALK WITH AN AGENCY – Here at Avenue Women's Center, we always encourage women to get in touch with a good, well-known adoption agency to ask any and all questions they might have. If you want to find an adoption agency in the Chicagoland area, contact us to hear about ways we can help direct you to adoption agency referrals, and also provide you with information on commonly asked adoption questions.
TALK WITH A BIRTH MOM – Many women feel they aren't strong enough to move forward with the adoption process, which is why it can be so helpful and encouraging to talk with someone who has been in your shoes! Talking with a birth mom allows you to receive their advice, opinions and hear all about their experience. This is something most adoption agencies would be able to set up for you.
KNOW THAT YOU HAVE THE FINAL SAY – making an adoption plan can feel intimidating and scary, but know you are NOT alone in this! Here at Avenue Women's Center, we want to help you feel informed and guided as you look into adoption. At any point during the pregnancy, if you feel adoption is not a good fit for you, you have the option to forgo the adoption plan.
These are just a few steps and words of advice when looking into adoption. At Avenue Women's Center, we want to help you take your feelings of, "I'm not strong enough for adoption," to becoming confident in, "I'm strong enough to make the best decision for myself and my baby."
Avenue Women's Center can provide you with a caring and compassionate client advocate who can sit with you and talk about all your concerns and needs. From adoption agency information and referrals, or information on abortion or parenting, we are here for you. We are ready to help you face this unplanned pregnancy with assurance as you look into your next steps. Call, chat, text, or email us today for an appointment today.
---
References:
Adoption Network. Adoption Statistics. Retrieved from: https://adoptionnetwork.com/adoption-statistics
The information provided here is general in nature.  It is not a substitute for a consultation with a medical professional. Before any medical procedure, it is imperative that you discuss your personal medical history, risks, and concerns with your doctor. If you have questions during or after a procedure, your doctor should be immediately contacted. Avenue Women's Center is not an emergency center.  If you are experiencing severe symptoms, such as bleeding and/or pain, seek immediate medical attention.  Contact your physician, go to an emergency room, or call 911.