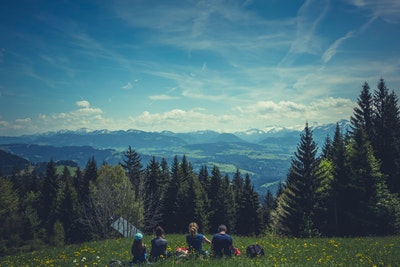 An unexpected pregnancy can shake your world to its core if it's not the right moment. A pregnancy could be especially farthest from your mind if you're already a parent and feeling like your family is complete. Even just the thought of adding to your lifestyle could feel overwhelming. Your mind might be swimming with worry as you try to imagine how this pregnancy could potentially affect your family, health, lifestyle, finances, or future goals. When life feels too full to continue a pregnancy, an abortion might seem like the only choice that makes sense.
There are many complex and different reasons women consider abortion. Avenue Women's Center understands that each woman faces their own unique challenges with an unexpected pregnancy decision. Our confidential and private pregnancy consultations allow you to discuss your abortion options and alternatives with a trained, nonjudgmental, and caring client professional. Contact us today and set up your free appointment at one of our five locations in DuPage County, Illinois.
Considering abortion as a parent can feel isolating, as though you'd be judged harshly or others wouldn't understand your challenges of an already-full family. But the reality is that you aren't alone—there are many other women who have been in your shoes and shared your concerns. The Guttmacher Institute reported that "59 percent of women obtaining abortions are mothers." Even knowing this can still leave you feeling less than comforted if you're considering abortion. But everyone's family is different, and what works for one might not work for another. One family could be complete with a single child, while another might thrive with several. How do you know what's best for you and your family? How can you and your partner face this tough choice?
Understand There Is No "Right" Way to Feel
How you feel about this pregnancy could be much different from how you felt about previous pregnancies. Whatever emotions are circling within you, there is not a "right" way to feel about an unexpected pregnancy. Some women can feel a lot of turmoil when considering abortion—and this is completely understandable. A pregnancy decision is life-altering at any point, with or without an existing family to think about. Give yourself the understanding compassion that it's okay to be uncertain about this pregnancy. Your feelings might change from moment to moment as you consider your options, and however you're feeling is just that—YOUR feelings that you're entitled to experience.
Imagine Everything All at Once
Try to look beyond how this pregnancy will affect life right now and imagine how it shapes things ahead. It's easy to get wrapped up in current feelings and situations, but think of the big picture rather than just right now. Visualize how a new family member could take shape not just presently, but also in the future. It's important to examine your concerns along with the possibilities. What worries you about this pregnancy most? What are the possible outcomes or solutions of your concerns? Be honest with yourself about what you're imagining. Are the concerns you have things that could change with time and circumstances? How could life look with a new family member?
A full family can make an unexpected pregnancy choice feel impossible to face. If you're considering abortion and want to learn more about your options and alternatives, reach out to Avenue Women's Center today. Avenue has helped women face unexpected pregnancy decisions for over 30 years in a nonjudgmental, understanding, and compassionate environment. We're here to support you with free pregnancy services, including private pregnancy consultations to address your abortion concerns and questions. Contact us and find out more about how Avenue can be a supportive help in your pregnancy decision.
---
Reference:
Guttmacher Institute. (2018, January). Induced Abortion in the United States. Retrieved from: https://www.guttmacher.org/united-states/abortion.
The information provided here is general in nature.  It is not a substitute for a consultation with a medical professional. Before any medical procedure, it is imperative that you discuss your personal medical history, risks, and concerns with your doctor. If you have questions during or after a procedure, your doctor should be immediately contacted. Avenue Women's Center is not an emergency center.  If you are experiencing severe symptoms, such as bleeding and/or pain, seek immediate medical attention.  Contact your physician, go to an emergency room, or call 911.