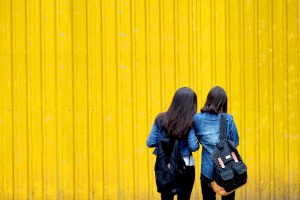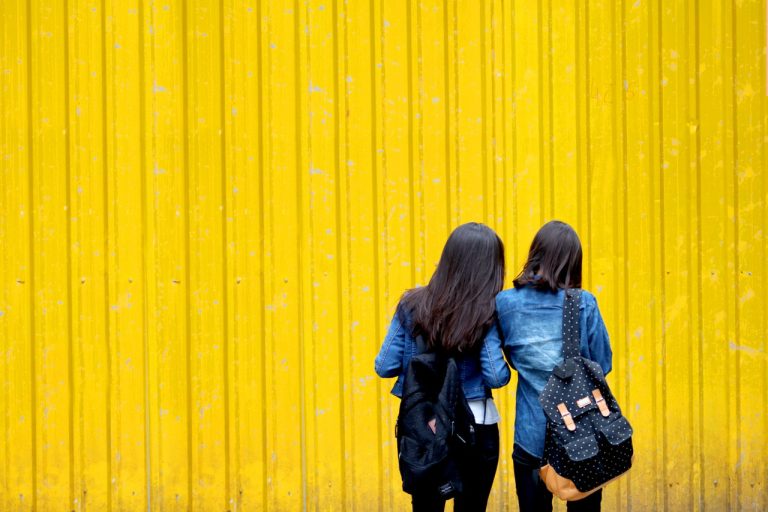 Transitioning into a new stage in life can be stressful. For many people, college means moving beyond childhood and taking your first steps into adulthood. Learning you're pregnant while preparing to go to college can seem daunting. At the moment, it may seem like a lot of changes are happening all at once. Just like college, an unexpected pregnancy can present you with a journey. There are different choices you can make. Each of them comes with a unique set of pros and cons. Finding the best path for you often takes time and careful reflection. Where can you go for help?
You deserve to be respected and heard as you contemplate your options. Avenue Women's Center has been a trusted resource for women since 1981. Receive the reliable information you need to plan out your next steps. Our expert pregnancy consultants will walk you through your choices of abortion, adoption, and parenting. Within a nonjudgmental environment, we'll partner with you as you navigate through your unexpected pregnancy journey.
Contact us today for free information and support at any of our six DuPage County centers!  
I'm About to Attend College and I'm Pregnant – What Should I Do?  
It's normal to have questions if you've found out about an unexpected pregnancy during a crucial life transition. Will this impact your plans? No matter your circumstances, it's likely that you're feeling overwhelmed right now. It can be a good idea to gather support around you. That way, you can talk through any potential decisions with someone you trust.
Have you reached out to any of your friends and family members yet? Telling them about the pregnancy can seem scary at first. But is their encouragement something you could use? Another option is to consult a professional resource. A counselor, a healthcare provider, or a pregnancy consultant can be helpful when it comes to processing this new transition. These resources can act as a neutral third party as they work with you to address your concerns.
You probably have a lot of questions about what you should do now that you know you're pregnant. The sense of nervousness can make you feel as if you need to make a quick decision. That's why slowing down and talking about your options can be important. Confiding in someone can give you time to calm down and think about how you might want to move forward.
What Are My Options?  
Most people are familiar with the three options women have when they're pregnant – abortion, adoption, and parenting. But there are often a few other choices that accompany each of your decisions. Working through your options may include processing each possible step as you consider what you want for your pregnancy.
Parenting:
You may be wondering if parenting in college is something you want to do. Like many of your unexpected pregnancy options, parenting is a major decision. Before you commit, you may want to think about it carefully. What might you do to work out being a parent while in college?
What accommodations does your school offer to pregnant students? Under Title IX, schools that receive federal funding are forbidden from discriminating against pregnant students. This means allowing you time off for appointments without penalties. In addition, some schools may offer housing or daycare resources.
Who can you talk with to ensure you have support? Is there a school official or a Title IX counselor you can communicate with? Do you know how to contact a first steps options clinic? Pregnancy and parenting can be emotional. So it can be helpful to know who you can talk to.
Abortion:
The thought of ending the pregnancy might have crossed your mind. A lot of information usually accompanies this option. You may want to learn more about abortion procedures to see if this is the right choice for you.
What are your thoughts on having a medical abortion versus a surgical one? The type of abortion you're eligible for may depend on how far along you are. An ultrasound exam can usually inform you of your pregnancy's gestational age. The exam can also alert you to potential complications. This information can be helpful when it comes to planning your next steps.
How will you feel about the abortion afterward? Women's reactions after an abortion tend to vary. Some women report feeling relieved. Other women have experienced negative emotions, while some women may also find themselves somewhere in-between. You may want to talk over this option with someone to try and assess how you may feel.
Adoption:
The process of adoption can seem confusing. A part of you may be wondering if it's possible for you to select this option if you're a student. Exploring this option more can help you better understand how adoption works.
There's typically more than one type of adoption. This may include an open, semi-open, or closed adoption. Each of these choices looks a bit different from one another. Which one you choose may depend on the level of communication you want with the adoptive parents post-adoption.
Just like with any of your unexpected pregnancy options, deciding what you want in adoption can take time. You may want to consider working with a professional resource, such as an adoption specialist. These professionals can help you locate answers to your questions and ensure you're confident in your understanding of the process.
Are you a potential college student who's wondering which unexpected pregnancy option is right for you? Avenue Women's Center is prepared to help you sort through all your choices. Each of our centers offers free, limited medical services. After receiving information about your pregnancy, we'll equip you with the information needed for your next steps. Learn more about your options so you can feel confident in your pregnancy decision.
Schedule your free appointment with us today!
The information provided here is general in nature.  It is not a substitute for a consultation with a medical professional. Before any medical procedure, it is imperative that you discuss your personal medical history, risks, and concerns with your doctor. If you have questions during or after a procedure, your doctor should be immediately contacted. Avenue Women's Center is not an emergency center.  If you are experiencing severe symptoms, such as bleeding and/or pain, seek immediate medical attention.  Contact your physician, go to an emergency room, or call 911.