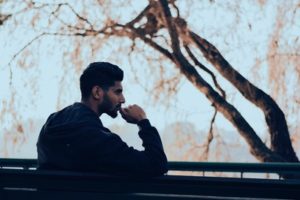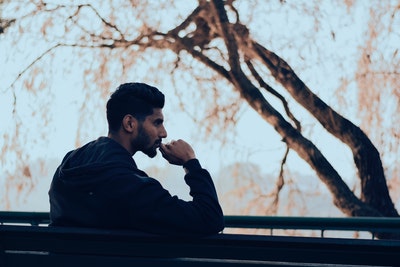 The news of a pregnancy may have come at a time when you did not feel prepared for it. Maybe your relationship with your partner is brand new and you feel like you're just getting started. On the other hand, maybe you've been together for a while, but you have doubts about his ability to provide support or follow through with a pregnancy. Or perhaps you have other concerns that have led to hesitation when it comes to telling him about your unexpected pregnancy decision. Regardless of the reasons, you plan on having an abortion without telling him.
Concerns about talking to a partner about your unexpected pregnancy decision can create feelings of loneliness and isolation. Making ourselves available to you throughout six locations in the Chicagoland area, Avenue Women's Center is here to support you throughout each of your unexpected pregnancy options—including abortion. Our compassionate pregnancy consultants can listen to your concerns through a confidential setting, providing you with a safe place to talk openly about your feelings. Whether you are leaning towards abortion, adoption, or parenting, our caring staff is here to walk beside you. Contact us today to set up a free consultation appointment!
Why You May Not Want to Tell Your Partner About Your Plans to Abort
Each woman's unexpected pregnancy situation is unique, and each individual circumstance may result in an assortment of different outcomes. Your reasoning for not wanting to tell your partner about your plan to have an abortion may vary, and it may be helpful to pin down these concerns and talk about them with a trusted resource.
He May Try to Talk Me Out of It:
The process of making a decision about an unexpected pregnancy can be create a lot of angst. By telling your partner that you've chosen abortion, you may be worried he may not agree with your choice, and this in turn will lead to feelings of doubt regarding your decision or cause conflict in your relationship. If there is a reluctance to talk about this option, it's worth reflecting on it further. It may be to your benefit to talk through an abortion decision a bit more with a counselor, a healthcare provider, or a pregnancy consultant. In the case of a pregnancy consultant, it may be possible to arrange a meeting where you and your partner can discuss your unexpected pregnancy situation under the supervision of an unbiased resource.
I'm Worried for My Safety:
Perhaps your partner does not know about your unexpected pregnancy, much less that you are planning to have an abortion. This may be because you're fearful of how he may react, and you may be nervous that the news will make him angry. Concerns about the temperament of your partner may be a contributing factor to your decision to have an abortion, as perhaps you're hoping to terminate the pregnancy before he finds out about it. If you feel threatened in any way, please do not hesitate to call 911 or seek outside assistance. An abusive situation can also lead to emotional distress. Seek outside help right away so you can have a supportive resource behind you.
An Abortion May Change Our Relationship:
You may be worried that an unexpected pregnancy decision can create tension in your relationship with your partner. There may be concerns about telling him because you do not want having an abortion to change your dynamics. A desire for things to remain the same may be the reason why you do not want to tell your partner about your plans. An unexpected pregnancy often brings changes that are not merely limited to physical ones, and attempting to cope with this new circumstance on your own places a lot of responsibility upon yourself. You do not have to be alone during this time, and you may be able to find a caring listener through a friend, family member, a counselor, or a pregnancy consultant. Considering an abortion can bring about various emotions, and allowing yourself time to sort through them beforehand may offer relief. After having someone listen to your concerns, try to see if you've begun to feel a bit more confident about opening yourself up to communication with your partner.
Avenue Women's Center understands there may be concerns about talking to your partner abortion or anything related to an unexpected pregnancy. On top of supplying you with reliable information about your pregnancy options, our compassionate pregnancy consultants can meet with you for a private discussion where you are welcome to share your feelings. Avenue is here to work with you throughout your unexpected pregnancy, taking time to learn more about you to see how we can best serve you. Reach out today for free confidential support!
The information provided here is general in nature.  It is not a substitute for a consultation with a medical professional. Before any medical procedure, it is imperative that you discuss your personal medical history, risks, and concerns with your doctor. If you have questions during or after a procedure, your doctor should be immediately contacted. Avenue Women's Center is not an emergency center.  If you are experiencing severe symptoms, such as bleeding and/or pain, seek immediate medical attention.  Contact your physician, go to an emergency room, or call 911.