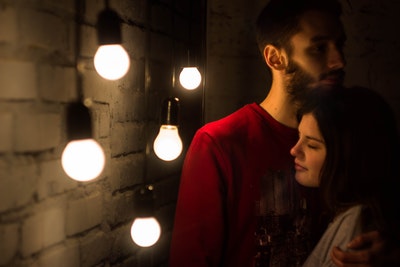 When you aren't planning on becoming pregnant, a positive test result can be the last thing you want to see. Maybe you're already a parent and feeling overwhelmed. Maybe you're having trouble making ends meet, or you're too young to afford parenting. You could be in a struggling or complicated relationship. Or perhaps you thought you were infertile and it's not the right time in your life to be pregnant. Whatever your individual situation, you might find yourself wishing you didn't have to face a pregnancy decision and hoping to miscarry.
If you're facing an unplanned pregnancy, it can be overwhelming to begin the first steps towards making a pregnancy decision. Avenue Women's Center offers free medical-grade pregnancy tests and private pregnancy consultations as your first steps when find out you may be pregnant. Discuss your options in a nonjudgmental and confidential environment with one of our caring client advocates today. Call, chat, text, or email us to set up your appointment at one of our five locations in the DuPage County area.
If you are hoping for a miscarriage, it's likely that you're feeling torn between the options of carrying the pregnancy to term and abortion. Your heart could be saying yes to continuing the pregnancy while your head is saying no and leaning towards abortion. You could feel stuck in the middle of a tough decision and hoping a miscarriage would alleviate you from having to choose. Rather than wishing away your pregnancy decision, take a step out of the possible whirlwind you feel caught inside and try to give yourself the tools to decide.
First, forgive yourself for your feelings …
Know that you aren't alone in how you're feeling. Hoping for a miscarriage is actually common among women who aren't planning on pregnancy. They might not want to be a parent at this time, while also not wishing to go through with an abortion or an adoption. You might feel guilt, shame, or fear as you hope your pregnancy will end in miscarriage so that you don't have to choose. Everyone has unique life situations and different ways of thinking and feeling, and there is no specific or exact way you should or should not feel. It can be easy to come down hard on yourself with harsh judgement or inner criticism, but it's important to forgive yourself and recognize that your feelings are understandable.
Then, learn more to better understand your options …
According to the American College of Obstetricians and Gynecologists (ACOG), "early pregnancy loss is common." Approximately one in five to six pregnancies end in miscarriage. There are different ways you can learn about your chances of miscarrying, as well as different signs, treatments, and types of miscarriages. Every woman's body responds differently to pregnancy, and there are several unique factors that contribute to a pregnancy's continuation for each individual. Have you learned if your pregnancy is viable yet? Having an ultrasound exam can help determine if your pregnancy is likely to end in miscarriage or continue. Learning the facts about your pregnancy can help shed light on your possible options and outcomes.
If you are pregnant and hoping for a miscarriage, it can be helpful to explore your pregnancy options in a judgement-free atmosphere. Avenue Women's Center understands that each woman has her own unique situation, and our compassionate and understanding staff is here to support you in the first steps of an unplanned pregnancy. Avenue offers accurate pregnancy tests and confidential pregnancy consultations at no cost, as well as limited medical ultrasounds for qualifying clients to help you learn the viability of your pregnancy. Our goal is to meet your individual needs as you make your best pregnancy decision. Contact us today for an appointment at one of our locations in Elmhurst, Glen Ellyn/Lombard, Naperville, West Chicago, or Wood Dale.
---
References:
American College of Obstetricians and Gynecologists (ACOG). (2015, August). Early Pregnancy Loss, FAQ090. Retrieved from: https://www.acog.org/Patients/FAQs/Early-Pregnancy-Loss.
Mayo Clinic. (2016, July). Miscarriage. Retrieved from: https://www.mayoclinic.org/diseases-conditions/pregnancy-loss-miscarriage/symptoms-causes/syc-20354298.
Reviewed by Patricia Kuenzi, APN-CNP, MSN, ANP, PNP.
The information provided here is general in nature.  It is not a substitute for a consultation with a medical professional. Before any medical procedure, it is imperative that you discuss your personal medical history, risks, and concerns with your doctor. If you have questions during or after a procedure, your doctor should be immediately contacted. Avenue Women's Center is not an emergency center.  If you are experiencing severe symptoms, such as bleeding and/or pain, seek immediate medical attention.  Contact your physician, go to an emergency room, or call 911.