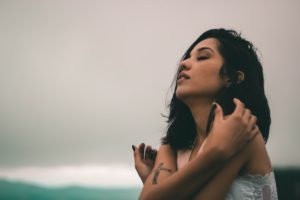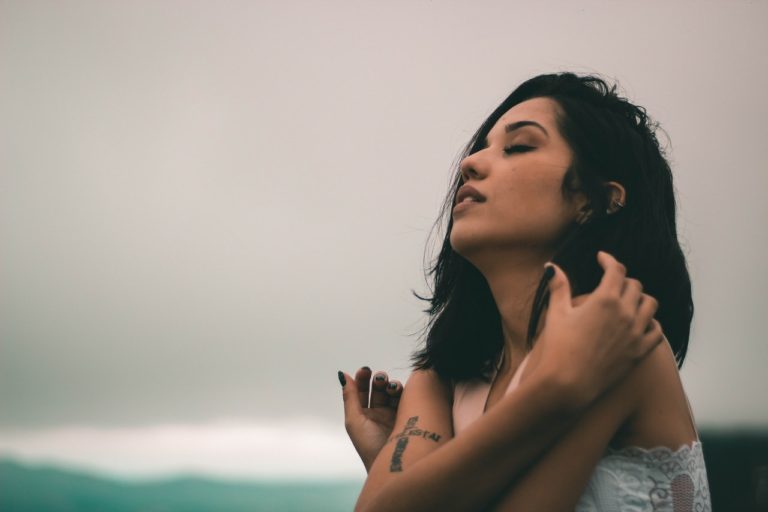 Deciding what to do about an unexpected pregnancy can feel like an overwhelming task. And for most women, the news can come as a shock. Whether there are financial concerns or pressures that make it difficult to be pregnant right now, you may feel as if you're not ready to become a parent. It's normal to experience a variety of emotions when faced with a sudden change. You may be feeling scared, nervous, angry, or confused. Maybe even a little bit of all four. You may not be certain about parenting, but you are sure this is a very personal decision. What you may need now is honest information about your pregnancy. Where do you turn if you're pregnant and not feeling ready to become a parent?  
It's understandable that you may not have felt ready for the news of an unexpected pregnancy. You may be wondering where to turn for help. Avenue Women's Center has provided services to women in the Chicagoland area since 1981, sharing accurate information and offering unbiased support. If you're looking to confirm your pregnancy suspicions, we offer free, medical-grade pregnancy tests. You can also receive a private consultation with one of our expert staff.
If you're not ready to become a parent, contact us today to begin working through your unexpected pregnancy concerns!
Not Ready to Parent: Adoption or Abortion?
If you've confirmed your pregnancy, the thought of parenting may have filled you with a sense of panic. Since it is one of your three decisions, you may still want to weigh the pros and cons, and maybe even discuss them with a professional resource. After thinking about it, you may still feel as if parenting is not an option you wish to pursue.
That leaves abortion or adoption, but how do you know which choice is right for you?
Some women feel as if abortion offers a quick resolution to their unexpected pregnancy. And if you're feeling stressed, it may seem like the least overwhelming option. But deciding on one of your choices without gathering relevant information about alternatives may not present you with an outcome you feel satisfied with long-term.
As hard as it may be, giving yourself time to sort through your options, including abortion and adoption, can benefit you in the long run. You may be under a lot of emotional stress right now. That can make it difficult to analyze your situation objectively. It's understandable that you may be seeking relief from your fears and anxieties, but giving yourself time to breathe and assess the information you have available to you can allow for careful planning.
Gathering Information
Adoption:
You may already be aware that adoption involves legally transferring a child into the care of an adoptive family. But you may not be familiar with the process. Some misconceptions exist about adoption, as some women may assume it means never seeing their child again. Another misconception is there are fees involved in forming an adoption plan. In reality, you typically have the option of an open, semi-open, or closed adoption. And the agency will usually walk you through how to select adoptive parents and outline a plan for the day of delivery.
An adoption decision is usually not final until after you've signed the papers. And the revocation period may vary depending on the laws in your state. This process is also free for you. You will typically be given control over the adoption process. Also, you may be eligible to receive financial assistance through the agency for pregnancy-related expenses. If you have any questions about this choice, or you're hoping to gather more information, you may want to contact an adoption specialist, an attorney, or a pregnancy consultant.
Abortion:
From what you may have heard about abortion, you understand this option will discontinue your pregnancy. Medical or surgical abortions are available, and it's recommended you learn more about each so you know what you can expect.
Medical abortions may be done outside of the clinic, and this process may involve taking what's known as the abortion pill to end the pregnancy. A surgical abortion can be a little different, as these are often done at the clinic. Depending on how far along you are, the procedure and its recovery time may take a bit longer. It's recommended that you research abortion costs and information on insurance coverage according to your state.
If you're seriously considering abortion, it can be helpful to schedule an appointment with a doctor or a pregnancy consultant. You can discuss potential risks and begin to anticipate your reaction to any possible side effects. Since it may still be early in your pregnancy, you may also want to arrange for an ultrasound appointment to determine how far along you are. This indicates which abortion options are available to you, as well as identify any early pregnancy risks which would alter your next steps.
Are you not ready to become a parent and are considering adoption or abortion? Avenue Women's Center will provide accurate information about all your options. We can help to answer any questions and discuss your concerns within a confidential environment. Our limited medical ultrasounds can also provide insight into your gestational age and early pregnancy risks, assisting you in the decision-making process.
Schedule a free appointment today to meet with one of our expert pregnancy consultants for a private consultation!
The information provided here is general in nature.  It is not a substitute for a consultation with a medical professional. Before any medical procedure, it is imperative that you discuss your personal medical history, risks, and concerns with your doctor. If you have questions during or after a procedure, your doctor should be immediately contacted. Avenue Women's Center is not an emergency center.  If you are experiencing severe symptoms, such as bleeding and/or pain, seek immediate medical attention.  Contact your physician, go to an emergency room, or call 911.