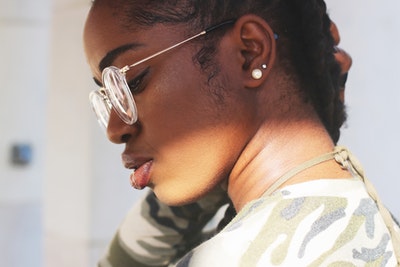 Finding out you are unexpectedly pregnant is often a stressful and confusing time for women. A woman's relationship with the father of the baby can be critical for how she views her readiness to handle a pregnancy. A good relationship and communication between a couple who finds themselves unexpectedly pregnant can ease the stress significantly, no matter what decision they make moving forward.
If you are making a pregnancy decision after a recent break-up, Avenue Women's Center is here to help. You don't have to navigate this alone. Our client advocates provide information, support and in a comfortable, nonjudgmental environment. Our services include free medical grade pregnancy tests that will confirm your pregnancy and confidential pregnancy consultations that provide you with information on all of your pregnancy options. Contact us today for an appointment at one of our five locations: Elmhurst, Glen Ellyn / Lombard, Naperville, West Chicago, and Wood Dale, Illinois.
So, what is a woman to think of her ability to handle the situation when she finds out that she is pregnant and the relationship has ended? Some of the thoughts that might be going through your mind might be:
Our breakup was so stressful, how can I tell him about a pregnancy?
Maybe a pregnancy will get us back together.
I can't tell him about this pregnancy, because I don't want to be connected this guy for life.
Can I handle raising this baby on my own?
Even though we are broken up, would I have his support in sharing childcare? With finances?
What about our families? Do they have a right to know?
Does my ex-boyfriend have a right to know? Should he have a part in my decision for the pregnancy?
No matter how your relationship ended, if you have recently found out you are pregnant, and don't know what to do, may we encourage you to take a step back and take a little time for yourself to evaluate and understand everything you can about the pregnancy and all your options. Some things you might want to think about may include, but are not limited to:
Evaluating the relationship and whether or not you and your ex-boyfriend could share responsibilities in having a baby / raising a child, even if you are not together as a couple
Assessing your support systems – will family be available for support? Do you have friends, community, or other groups that could be a support for you? Are there parenting support groups in your area that could be of assistance to you?
Assessing the plans you have for your future and figuring out how caring for a baby/child will impact those plans
Assessing financial stability, insurance, and medical needs
Understanding where help can be obtained if needed. Many agencies and organizations exist for assisting young parents or families facing financial difficulties
Understanding as much as you can about the pregnancy and impacts of your various options on both you and you ex-boyfriend, considering physical and emotional consequences
Avenue Women's Center provides a place to process through these considerations and more with an expert client advocate. Our all-female staff understand that each woman's situation is unique. Contact us today for a free pregnancy options consultation to take the next step. We're here for you. Call, chat, email or text right away.
The information provided here is general in nature.  It is not a substitute for a consultation with a medical professional. Before any medical procedure, it is imperative that you discuss your personal medical history, risks, and concerns with your doctor. If you have questions during or after a procedure, your doctor should be immediately contacted. Avenue Women's Center is not an emergency center.  If you are experiencing severe symptoms, such as bleeding and/or pain, seek immediate medical attention.  Contact your physician, go to an emergency room, or call 911.